It was recently announced that Fukuda Mayuko will "resume" acting in the newest TBS special documentary drama "Watashi no Machi mo Senjou datta" (lit translation: My town was also a battle field). The drama is to celebrate 70 years after the second World War.
Excerpt from the website:
"As we were gathering our data, we once again thought about many people who became victims.

The images that reflected from the gun camera are images of ordinary trains and stations that was destroyed. Railroad is Japan's most important method of transportation. So they were targeted by the Allies forces. Also, for these trains,  many people, with various goals have boarded them. With the air raids on the railroad, in an instant, the fates of these people changed.

The single most devastating train air raid was on Tokyo's Chuo line, the entrance of "Inohana Tunnel" at the foot of Mount Takao. It split the destinies of two young sisters who are evacuating on the same train. The data collection was from the source of the family's grief to create this drama. And by weaving together the evidences for the documentary, a documentary drama was created by combining the two.

Sato Koichi is in charge as the navigator for the entire documentary portion, listening to the bereaved families' and witness' stories. As for the drama, Sugisaki Hana and Fukuda Mayuko will be playing the two young sisters, while Iida Kisuke and Okunuki Kaoru will be playing the sisters' parents. The ones that fall victims to war are always the townspeople."

The special will air on March 9 (Monday), from 9:00-11:04 pm (JPN time) on TBS.
- Website
- Facebook
- Twitter
- News
Also, an excerpt from Facebook that mentioned about the characters of the two sisters:
"Just before the end of the war, in front of Inohana tunnel at the foot of Mt. Takao, Tokyo, on the Chuo Line, the train was struck by the machine gun from the US forces. The drama is about the story of the sisters who board this train. The younger sister is played by Sugisaki Hana. During the war, what will be the fate of the bright smiling younger sister that helped support her family during these gloomy times, and the calm and reliable older sister…? Interview with Sugisaki Hana will be upload in a few days."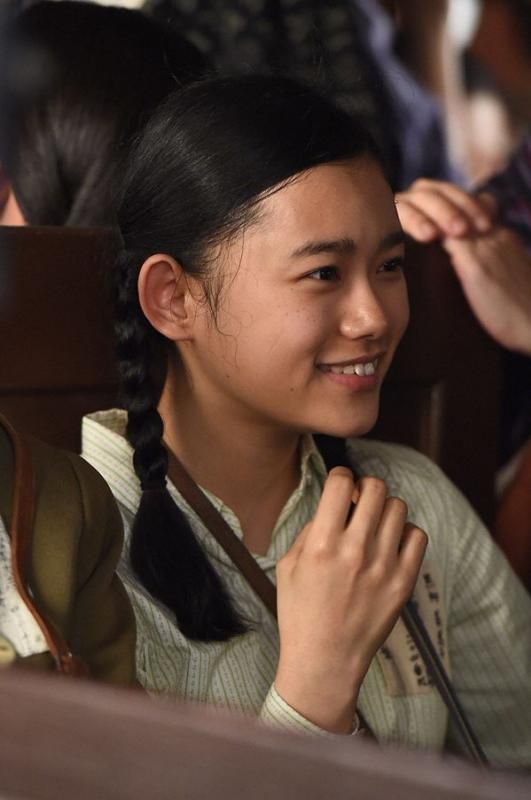 ---------------------
- Mayuko will once again playing a quiet, calm, and reliable character.
- Another war-time special.
- Mayuko's playing the daughter of Okunuki Kaoru once again. They were parent and child in "Jyoou no Kyoshitsu".
☆