Thanks Kantsuki-san for the heads up.
Interview taken from Shukan Bunshun Web.
First Movie Starring Role is a Runaway Girl
Fukuda Mayuko (Actress)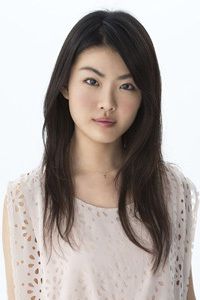 She's playing the leading part in the Japan France collaboration movie, "FLARE", about the inner conflicts and growth of a 17 years old girl.
"I wasn't really aware that it's a leading role. Since there were many foreign staffs, Japanese, French, and English were thrown around at the filming site, so there were times where I wasn't able to communicate through words. In such state, I was able to rely on communication that doesn't required words, so I wondered if the results was satisfactory."
Fukuda-san played Flare, a runaway girl with a complicated family background. While sitting in front of a convenient store, she was photographed by an unpopular French cameraman, Jean. As Flare began to freely frequent Jean's office, she gradually become attracted to the Jean that continued to have relationships with the models.
"I can sympathize with Flare, who became irritated at herself and the people around her. Though they are pretty much strange people, everyone live earnestly. And even though that earnestness are humorous and a bit embarrassing, such people are charming, I think it's that kind of film."
This spring, she became a second year college student.
"Literature and Philosophy, education and the like, I'm studying subjects that's associated with "presentation". They are pretty much things that if you don't like then you can't do it (laughs). Though I do have some doubts, I want to make use of the things I learn in a drama."

-----------------
- The actual title actually means her first time being the main lead, as in not c0-leading with anybody else.
☆