Fukuda Mayuko's blog from FLaMme mobile.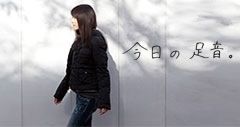 "Kyou no Oshioto" recently updated with the second entry on February 12, 2014. Summary is taken from mamayu-land BBS. The entry is written while on the plane back from France.
Title: From a Bit Far Away
She talked about her thoughts on the recent screening of her movie in France.
"At this location, I felt strongly of wanting to return to the movie once again."
Mayuko also written about her eagerness on returning of Tokyo.
"You can eat soba, udon, and even natto, that's Tokyo for you."
She laughed at herself for feeling sentimental about natto.
The premiere for "FLARE" wasn't able to be seen live on USTREAM due to technical difficulties, but FLaMmeject upload a short snippet of the stage greetings.
"The other day, we weren't able to show the live broadcast of the movie premiere on Ustream. To everyone that were looking forward to it, we appologize for making you worry. m(_ _)m

This is a short movie of the greeting from Fukuda Mayuko's manager that will be shown to the public first!

In the future, the complete version will be distribute, so please wait a bit more."
I have a feeling that they will put it on FLaMme mobile rather than youtube… So it may be difficult to watch the full version. Maybe I've just been so disappointed about FLaMme these days that I'm being negative about it… I do hope I'm wrong.
Also, thanks to Mamayu-land BBS for the excerpt of her talk.
Fukuda Mayuko: Since this is the first time I got a chance to work with the staffs from abroad, since the director keep using English to talk at the filming set, there are a lot of times where I didn't really know what's going on. But because of that, when I watch the film, it felt really fresh.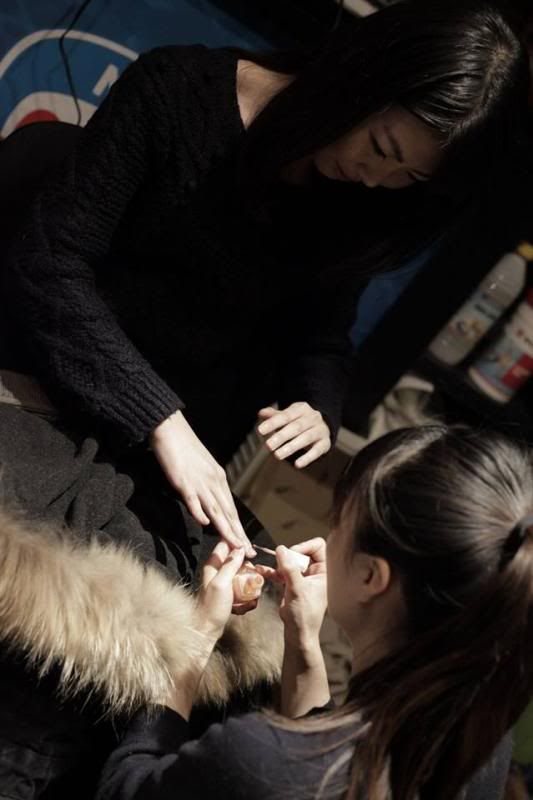 Luckily for us, FLARE – le film on facebook is being awesome and quickly posted the pictures from the premiere as well as Mayuko's short trip in France. Please be sure to check them out.
They also added on their status about the premiere:
"A huge thank you to all those who were present at the meeting of last night! Thank you to so many who traveled from faraway to see Flare. A small photo album has been put online today. The reviews on the film are very good, the Japanese team is very happy, so thank you again ... The film will be released in Japan in late April!"
Last but not least, forever thanks Kantsuki-san for uploading the theme song for Flare. Please check my previous entry for the lyrics, or you can just go straight to mojim.com for the lyrics. It's a bit hard to understand without the lyrics in front of you.
Not sure if my embed will show up for you, since I always have troubles with embedding videos from Chinese providers. Please click on the link if it doesn't work.
☆