Happy February!!!
We have some new/not so new "Flare" news.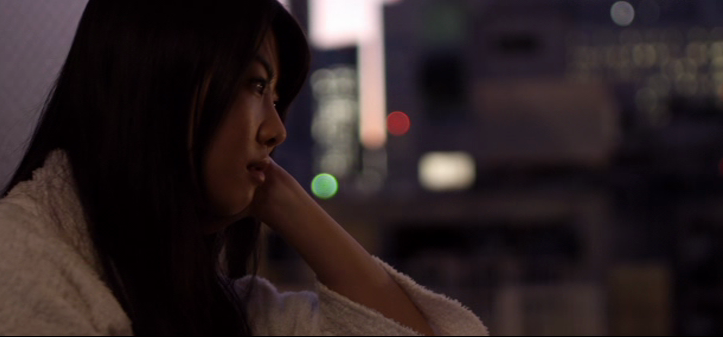 Recently, "Flare" started its own Facebook page, FLARE – le film.
It's made by the French team, thus is catered to Frenchmen, so the site is mainly in (you guess it) French. But it's just facebook and thus pretty simple to navigate.
They have a few scenes from the movie as well as pictures of the behind the scene as well, so please be sure to like it.
One of the event that was created named "Projection en France" talked about the premiere of the movie in France.
"FLARE will have its world premiere in Lyon, in Pathé Cordeliers, in the presence of two actors Fukuda Mayuko and Valentin Bonhomme, who came specially from Japan, and cinematographer Robin Entreinger."
So for those that are able to, the premiere is on February 6th (only a few days from now!), please be sure to go. Fukuda Mayuko will be there as well.
I hope there will be press, or at least the event will be covered on Facebook.
Flare's webpage recently has a major update, with a new header, USTREAM video (currently not on air), more information about the movie, and the date for the Japanese theater release!
The movie will be release for Japanese audiences on April 26 (Sat).
It's also R15+, which means the contents will be a bit more mature than Mayuko's usual movies.
Hopefully the USTREAM video will be updated with Flare's trailers/bts/interviews!
Lastly, Fukuda Mayuko's name is huge in the cast list!!! So for the first time, she is the main character of this movie!!! \(T∇T)/ She's no longer somebody's support cast or costar!!!
It's seriously a difficult position, but I hope she is up for it. This is also a good chance for us to see if she can carry the show (something not many can do and failed miserably doing it). But if she managed to succeed, then it will definitely open door to many other opportunities. I'm looking forward to the movie and hoping the story, characters, and acting triumphs over doubts that I have up until now!
☆