From "Betsuni Futsu no Koi" Gallery.
This work was filmed for 2 weeks, from September 18, 2013 (Wednesday) to October 1 (Tuesday), in Biei, Hokkaido. These photos of the actors/actresses and staffs are taken by Ishida Naoki, our official cameraman. We'll introduce you to the other side of filming.
■ September 25 (Wednesday) 8th Day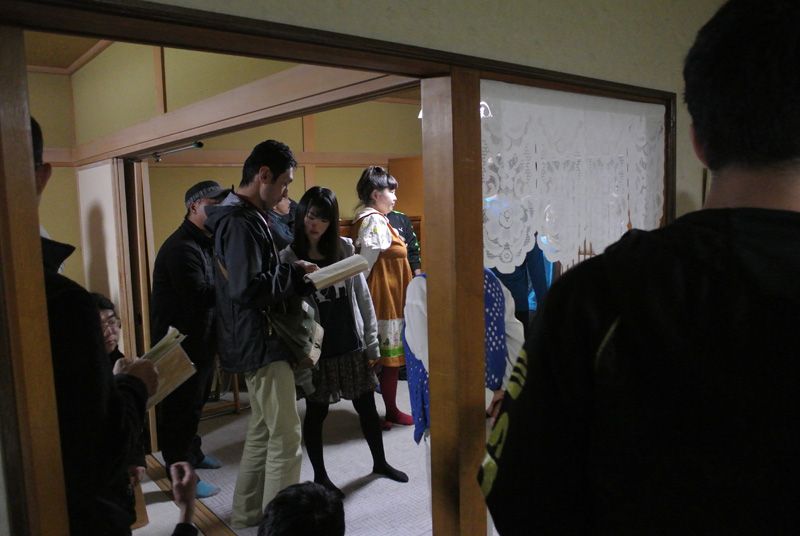 Truthfully it was raining on this day, but fortunately, the filming is indoor, so there was no effects on the filming!
We practically borrowed a neighborhood house to film.
The scene of the living room has a game from Hokkaido Nippon Ham Fighters streaming across the TV.
The small details is quite important in the making of the drama.
The casts and staffs are jam packed in this narrow room…
But the shooting progressed harmoniously.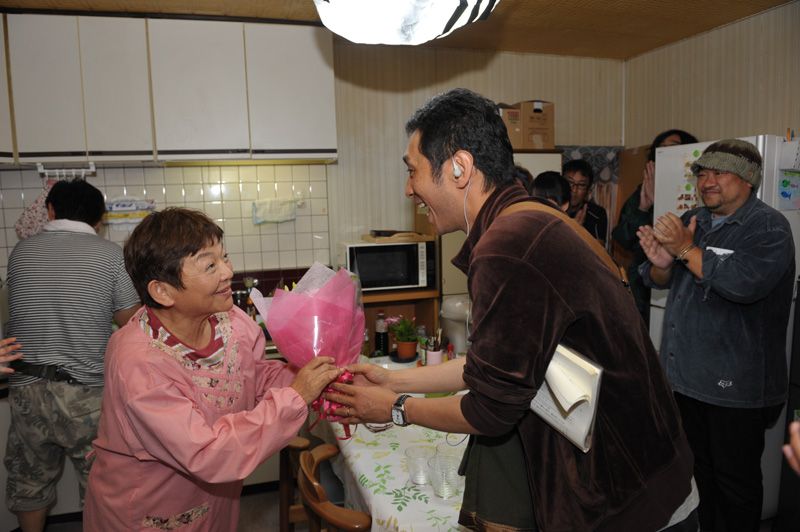 Fujita Yumiko finished her shoot this day! Director Sugiyama gave a bouquet of gratitude!
Otsukaresama deshita. Thank you for your wonderful performance!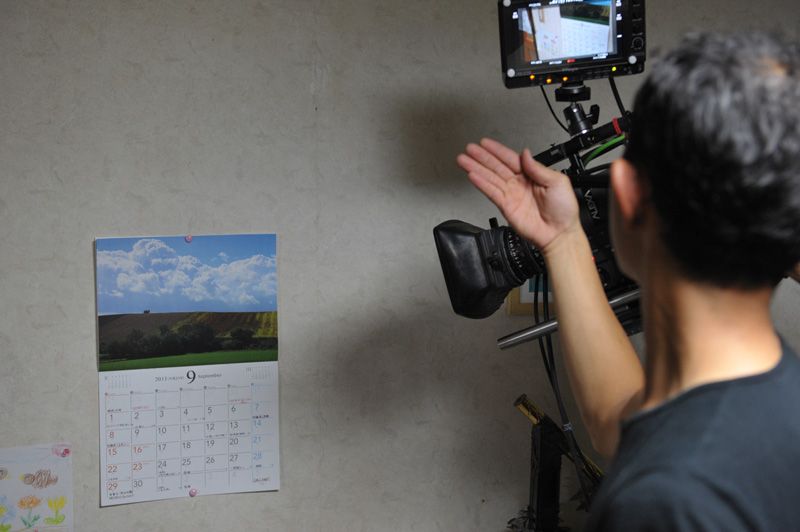 Even the calendar that appeared in the drama is the arts' department creation.
A wonderful calendar that are Biei-like was made.
☆