From "Betsuni Futsu no Koi" Gallery.
This work was filmed for 2 weeks, from September 18, 2013 (Wednesday) to October 1 (Tuesday), in Biei, Hokkaido. These photos of the actors/actresses and staffs are taken by Ishida Naoki, our official cameraman. We'll introduce you to the other side of filming.
■ September 24 (Tuesday) 7th Day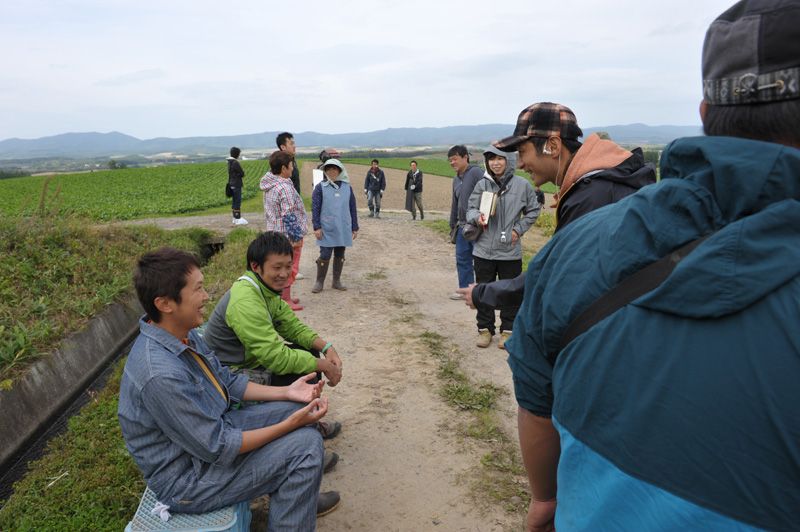 Shooting start at "Haruo's field".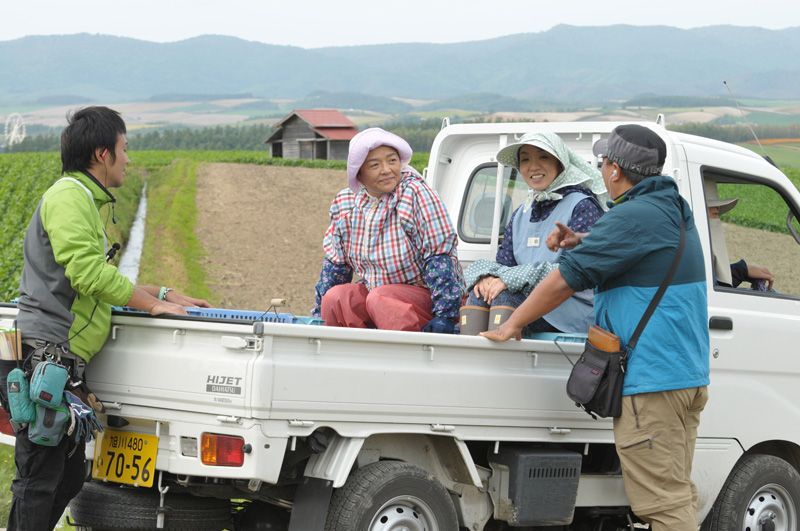 Fujita Yumiko-san, who played Haruo's mother Satoko, and Kojima Tatsuko-san, who played Haruo's sister Asako.
These two, their work clothes, and the truck all matched perfectly!
The lunchboxes used in the drama was handmade by the art crew. (Arts crew – Nakahara Yoshio, Nanao Ide)
On this day is Maruyama-san, who played Michiko, is happily finished filming! These two, who are in the same generation, seems to have became close!
From the evening on, we intrude on "Woody Life" to film the café scene again.
A peaceful scene between close friends played by Ando-san and Kobayashi-san.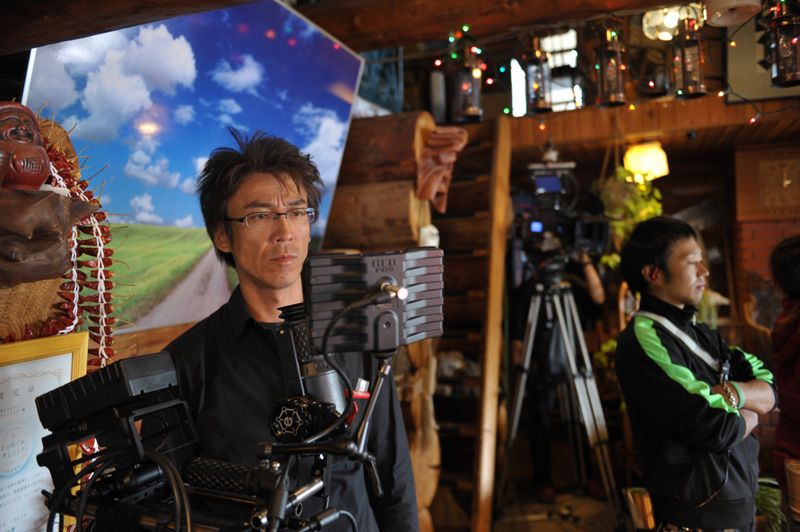 For this scene, we used 2 camera to film at the same time, a technique called "multi-shoot". (A serious face from the cinematographer Suzuki)
This is a sub-camera, nicknamed B-came, worked by the assistant cameraman Mito Fumio.
Even though it doesn't show in the drama, but playing the guests extras are the staffs.
(Production assistance – Hirao and sound effects – Minura Toshiyuki, on the left is arts – Nanao)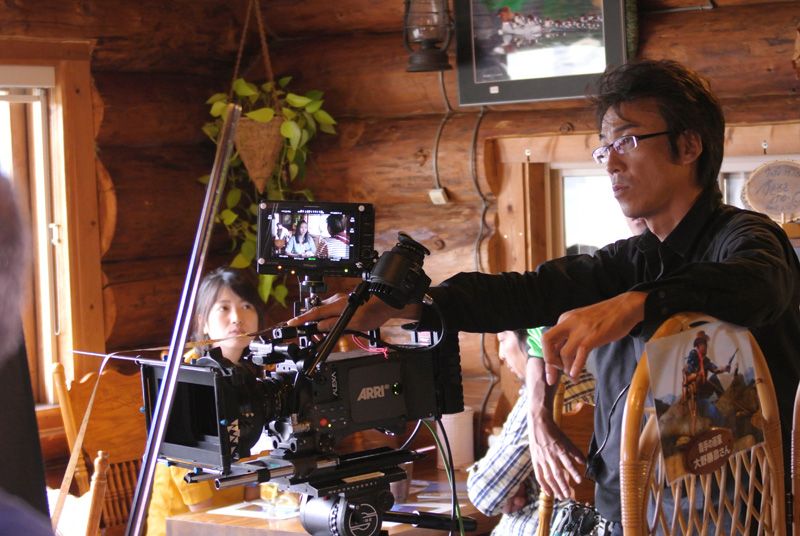 Since the waiting time for the extra is long, it's unexpectedly difficult.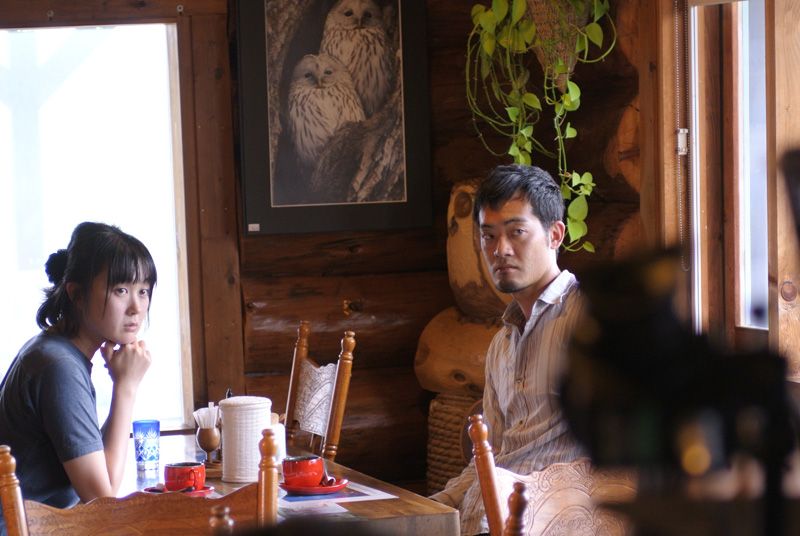 These two staffs also became extra (by force)
(Production assistance – Naganuma and from the vehicle department Hiroshi Tetsuya)
---------------------
- Half way done! Yay!
- It's officially a week a filming. Amazing how everything is done so fast!
- What's another name for the arts department? Like those in charge of the props and stuffs? :/
- I'm struggling with the staffs' names. Please tell me if they are incorrect.
☆