From "Betsuni Futsu no Koi" Gallery.
This work was filmed for 2 weeks, from September 18, 2013 (Wednesday) to October 1 (Tuesday), in Biei, Hokkaido. These photos of the actors/actresses and staffs are taken by Ishida Naoki, our official cameraman. We'll introduce you to the other side of filming.
■ September 23 (Monday) 6th Day
The filming started at a reserved restaurant in Kamifurano called "Woody Life".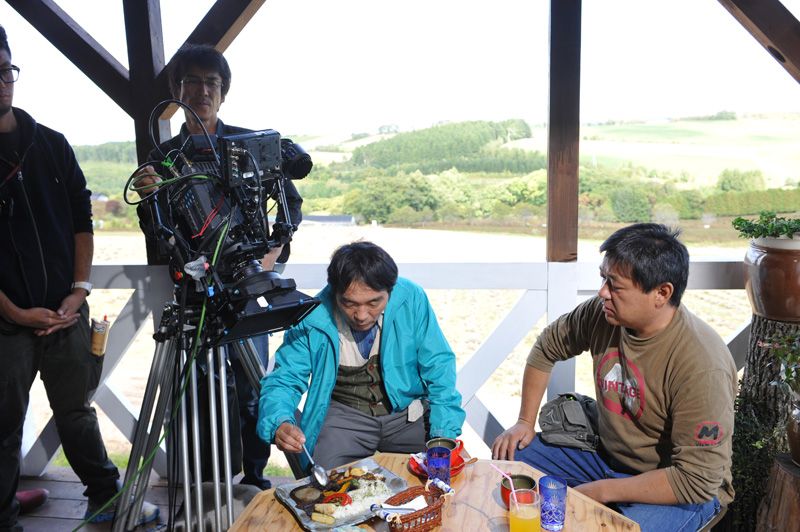 What Kitarou-san is eating is actually ordered from the restaurant's signboard menu, "black curry".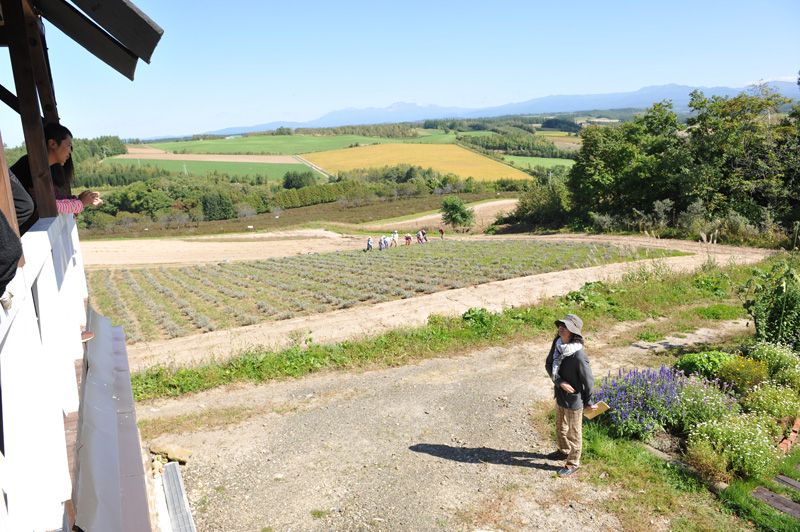 At the bottom of the building is the vast scenery of the tranquil hills and fields… But, there's a figure of a somewhat suspicious person.
The name is of this person is Tada Ken, genuinely this program's producer.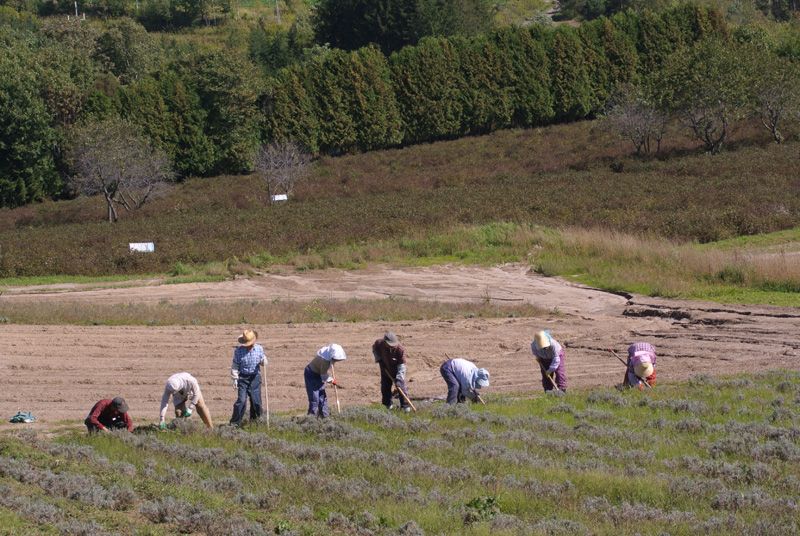 Nearby are actual people doing farm works, Kitarou-san was moved and repeatedly said "Such a nice scenery~"
While waiting for the shoot is Kobayashi-san, what is she thinking about…?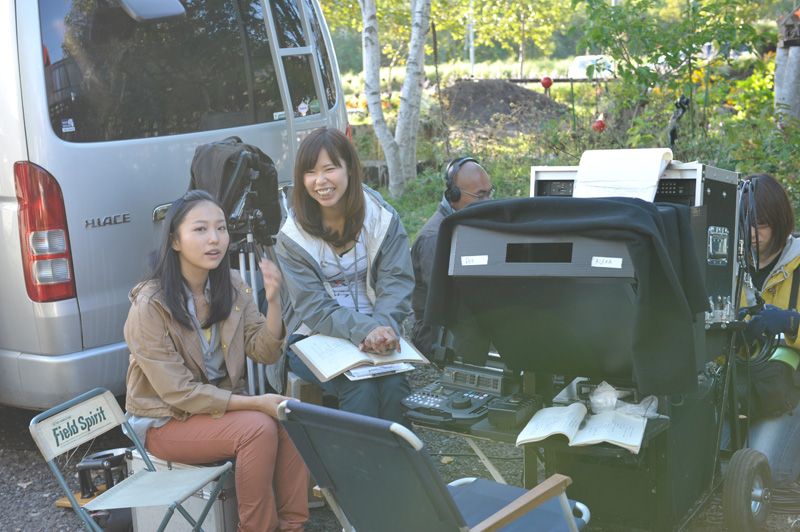 At that same waiting time, Ando-san is enjoying a friendly chat with the staff (Recording – Sato).
Illuminating light from the top of the building using the sun reflection!
(Lighting assistant Nishide Shinji, Nakayama Yu)
Commemorative photo of all the casts and staffs with the Miyama Pass as the background!
This is the script for "Betsuni Futsu no Koi". Just to be clear, this doesn't mean that producer Tada Ken misplaced and forgot about it.
-------------------------
- Hehehe, so he did forgot. :P
☆