From "Betsuni Futsu no Koi" Gallery.
This work was filmed for 2 weeks, from September 18, 2013 (Wednesday) to October 1 (Tuesday), in Biei, Hokkaido. These photos of the actors/actresses and staffs are taken by Ishida Naoki, our official cameraman. We'll introduce you to the other side of filming.
■ September 22 (Sunday) 5th Day
On this day, Kitarou-san finally joined us! We started with God of Love introduction scene.
The place God reside in is a small cabin borrowed from "BURA House" boarding house. It gave off a good atmosphere.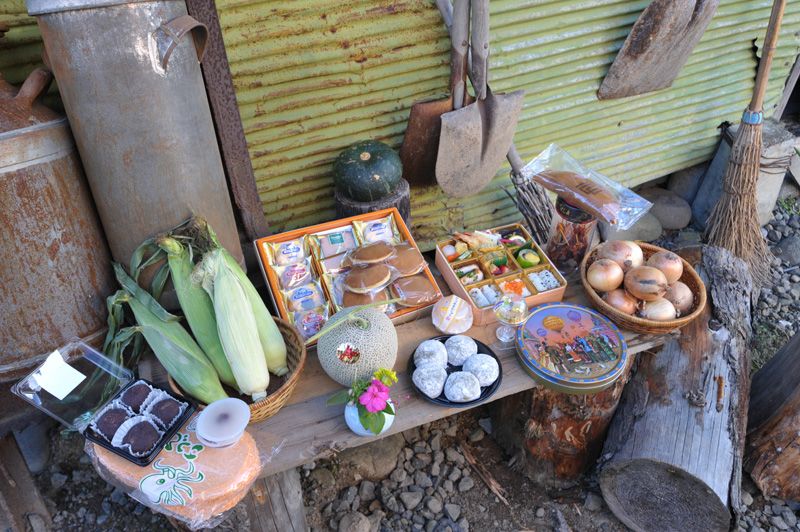 The offerings to God was prepared by the arts department. It's pretty suspicious…
Since it will be troublesome is the neighborhood's dog started barking, our staff became the "comfort chief". (Production chief – Inoue Yusuke)
Kaneko-san and Kitarou-san's rest time between takes.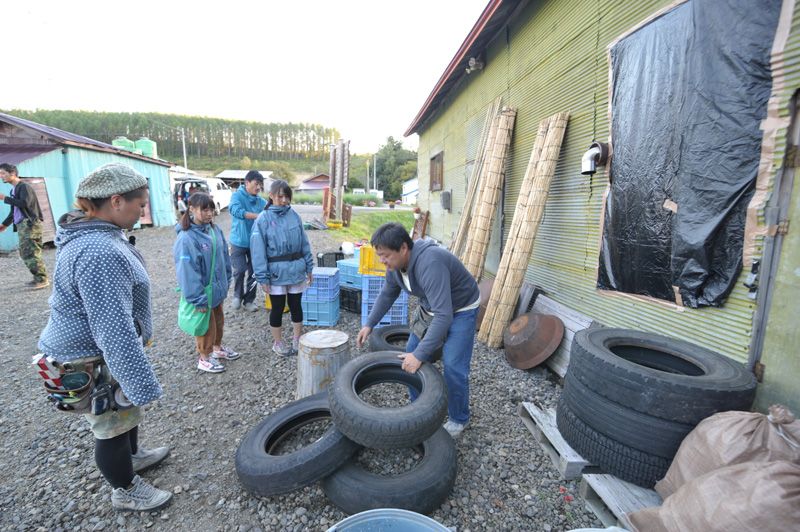 The staffs steadily continued to prepare for the "climax scene" that will take place at night. What in the world will happen there?
For the night scene preparation, the lighting crew are also steadily…
Tension drifted even to the sound crew, either that or is he spacing out? (Audio – Matsuzawa Satoshi/nicknamed Guts)
The digital processing professional, or DIT, used to control the quality and color of the image! Sasazaki Hiroyuki.
Kaneko-san's double, assistant director Ota Yuko, collapsed on the ground, so detailed arrangements can be validated.
The scenery and props preparation is in its final adjustment…
Finally, the real shoot! … For some reasons, jumping in front of the camera with such a strong force is Kaneko-san. What kind of scene will this be?
---------------------
- I'm running out of things to say.
- I'm already tired of translating all of this in one go… >_<;; Oh well, let's press on!
☆