From "Betsuni Futsu no Koi" Gallery.
This work was filmed for 2 weeks, from September 18, 2013 (Wednesday) to October 1 (Tuesday), in Biei, Hokkaido. These photos of the actors/actresses and staffs are taken by Ishida Naoki, our official cameraman. We'll introduce you to the other side of filming.
■ September 21 (Saturday) 4th Day
In the center of town, the filming started at Biei Station! Before the tourists increase… an early morning start.
Playing Fukuda-san's best friend, Michiko, is Maruyama Kotose-san. Their costumes were borrowed from the local Biei high school.
We also got help from the local Biei high school students to play as extras. Thank you for your cooperation!
Because there are a lot of pedestrian traffic in front of the station, so the staffs have to help with directing traffics.
Everyone in town, to let us borrowed this spot, once again a great thank you for your cooperation!
With a red traffic rod in one hand, sorry for the trouble m(__)m (Production assistance – Hirao Yukako)
Right next to the station is the soft-serve ice cream shop "Yuki Usagi no Ie". It's where the reunion scene of Kaneko-san and Ando-san was filmed.
A commemorative photo with the owner-san of "Yuki Usagi no Ie" and his family! We apologize for the intrusion of your shop during business hours.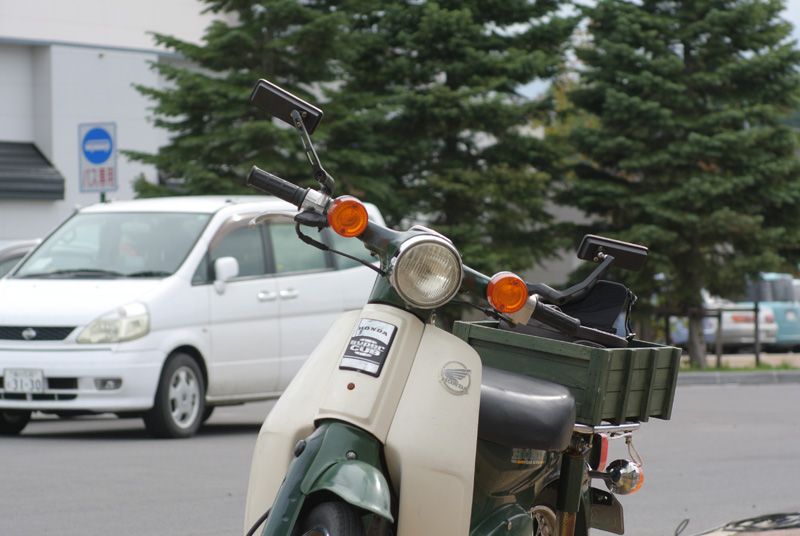 The world famous motorbike that's Japan is proud of – Super Cub!
This is Kaneko-san's beloved automobile that made several appearances, but in actual, this was borrowed from the private property of a person from the town hall.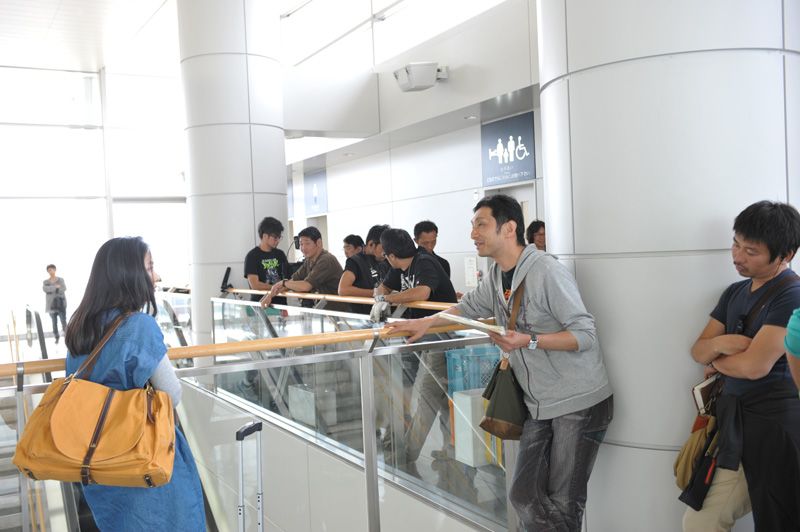 At evening, we moved to Asahikawa airport for Ando-san's individual scene.
In order to not interfere with the crowds of guests, we have to be careful as we clear away…
An important scene portraying a swaying woman's heart, Ando-san's expression is serious!
-------------------------
- It's from the infamous Saturday!!
- I love the uniform!
☆