From "Betsuni Futsu no Koi" Gallery.
This work was filmed for 2 weeks, from September 18, 2013 (Wednesday) to October 1 (Tuesday), in Biei, Hokkaido. These photos of the actors/actresses and staffs are taken by Ishida Naoki, our official cameraman. We'll introduce you to the other side of filming.
■ September 20 (Friday) 3rd Day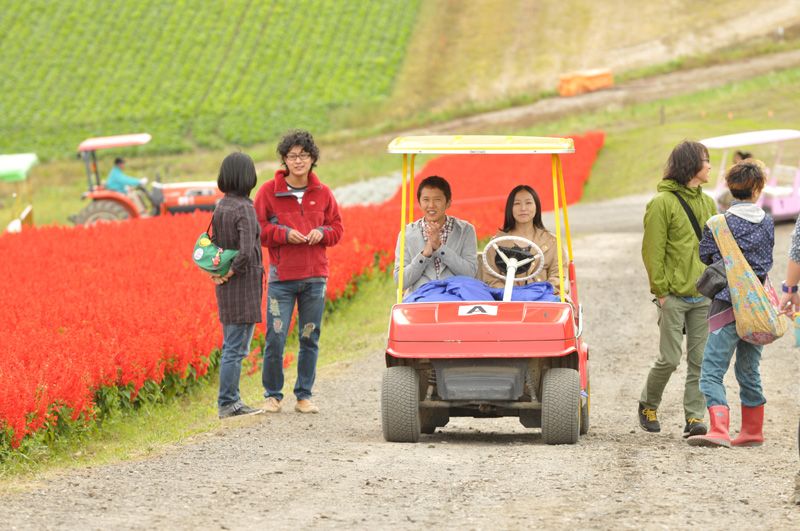 A date scene at the popular tourist spot "Shiki Sai no Oka".
In order to finish filming before the guests arrive, the shoot started from 8 o'clock before the place open!
The people around are the extras and staffs.
Moving to the next is the Ferris wheel date scene.
Since the inside is narrow, Kaneko-san and Ando-san has a individual shot separately.
First is Ando-san!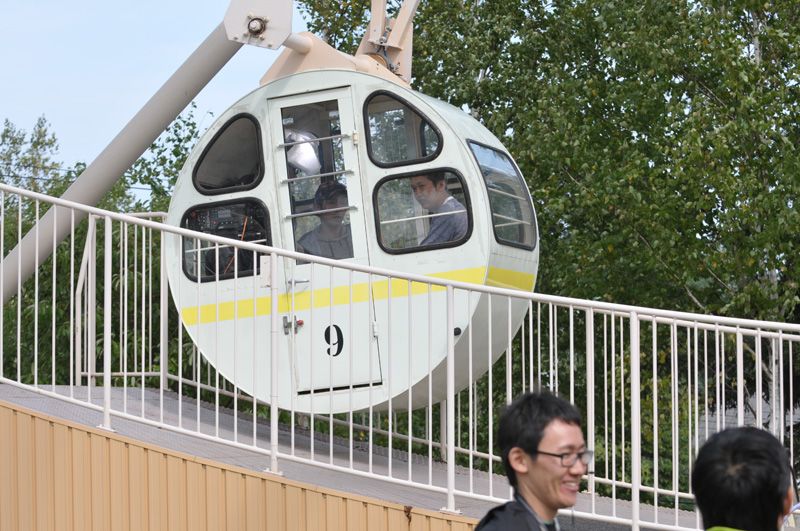 Followed by Kaneko-san. By the way, this Ferris wheel is next to the Trick Art Museum in Kamifurano. It's a very popular spot with the locals!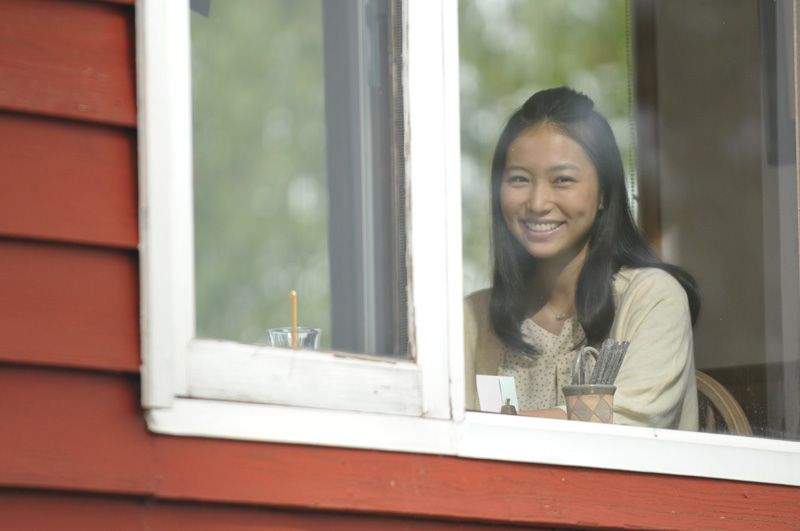 From the window of the coffee shop between takes, Ando-san displayed a smile.
-------------------------
- Third day!! :D
☆