From "Betsuni Futsu no Koi" Gallery.
This work was filmed for 2 weeks, from September 18, 2013 (Wednesday) to October 1 (Tuesday), in Biei, Hokkaido. These photos of the actors/actresses and staffs are taken by Ishida Naoki, our official cameraman. We'll introduce you to the other side of filming.
■ September 27 (Friday) 10th Day
A place where it was suddenly become popular tourist spot in the last few year – Aoi Ike (Blue Pond). We will be filming Kaneko-san and Ando-san's date scene.
The other side of the location, the lighting man is using a "reflector board", a board that can reflect the sunlight and directed it toward the actors' faces.
Because the slope of the land is steep, a lifeline like this was used… Don't fall! (Lighting assistant – Nakayama)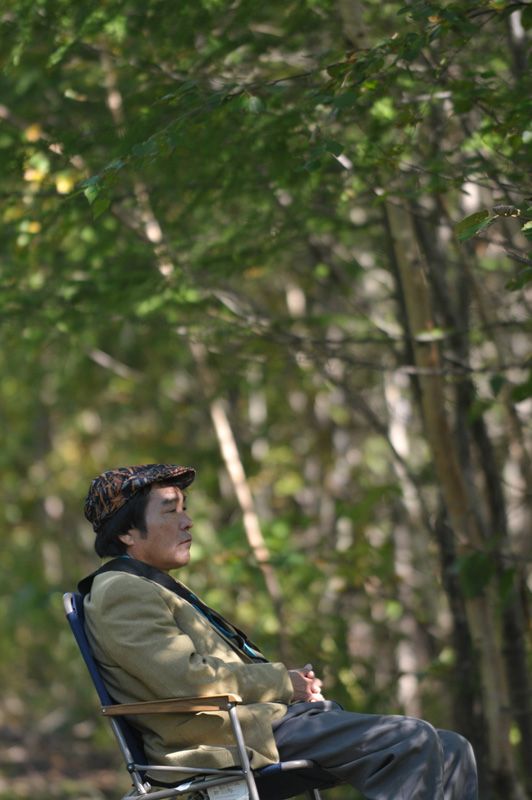 Kitaro-san doesn't have many scenes on this day. Did the long waiting time fade into the twilight?
No no, I'm sure he's planning a strategy for the next scene!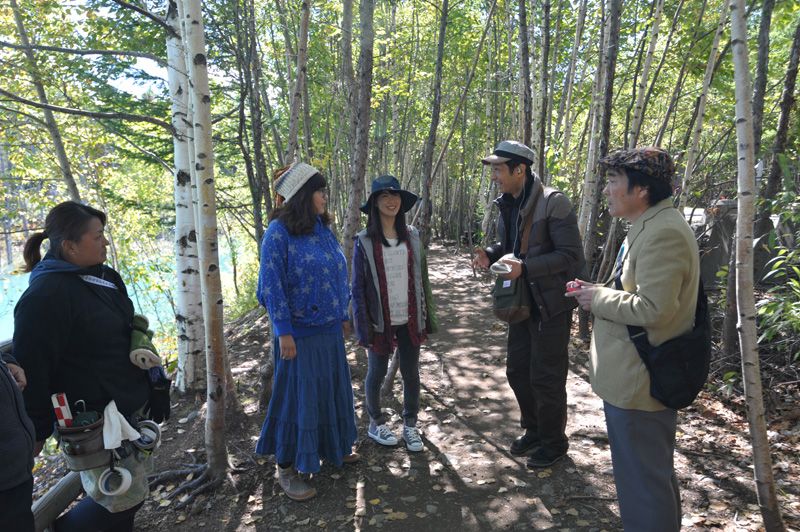 The setting for this scene is an outing. Not used to seeing these three in their clothes, all three of them laugh as they see each other.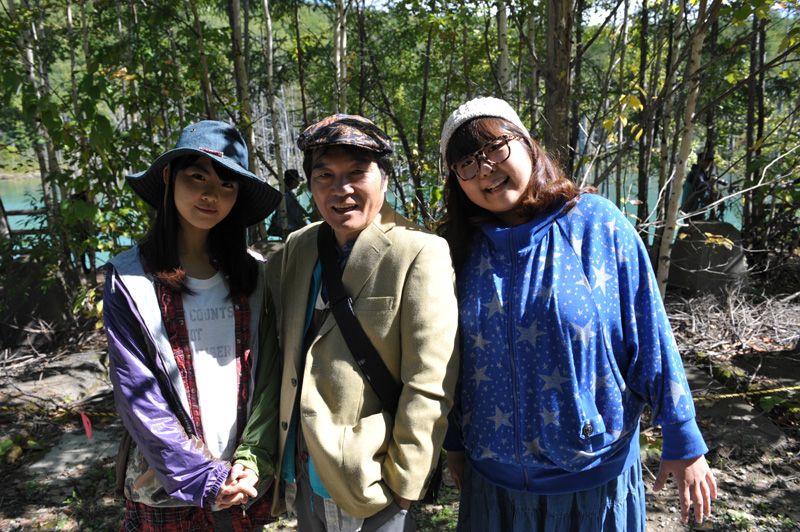 For the drama, it's not a scene that will shown in an instant, but with much troubles, a commemoration photo of the three of them.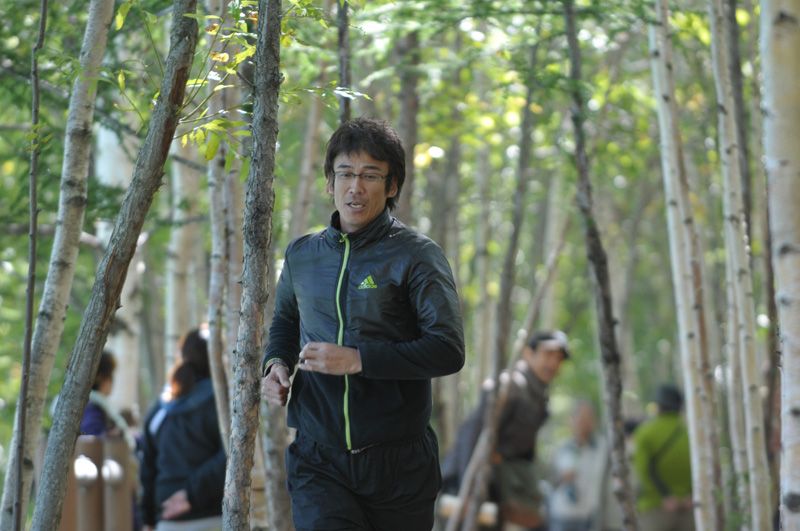 Because it's a wide location, the staff's movements always have to be "dash"! Cinematographer Suzuki is whipping (?) his old body into shape by sprinting with all his might!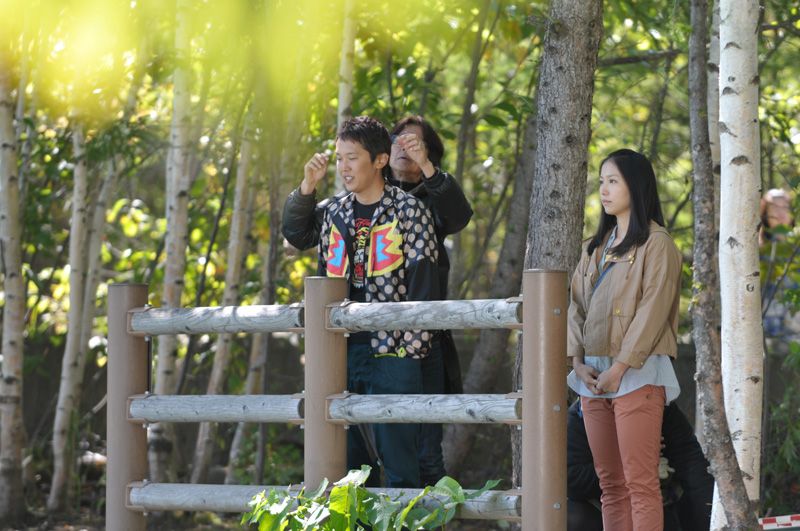 The biggest highlight is Kaneko-san and Ando-san's heart pounding first date scene. What kind of results will come out?
What the casts and staffs look forward to the most! Lunch time. What kind of side dish will we have today?
We discovered a bird of prey dancing in the sky! Actually, this bird also made an appearance in the drama.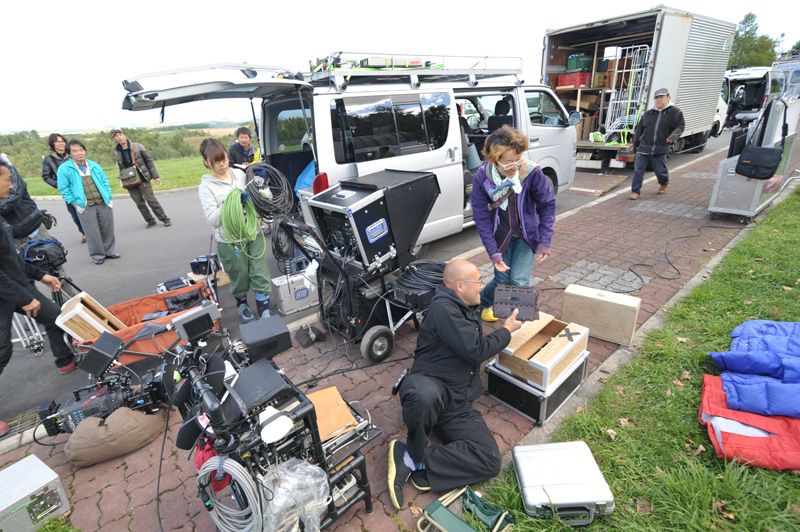 Moving to the famous tourist spot – San Ai no Oka, it's for filming the important ending scene of the drama. As your see, we have a lot of machines!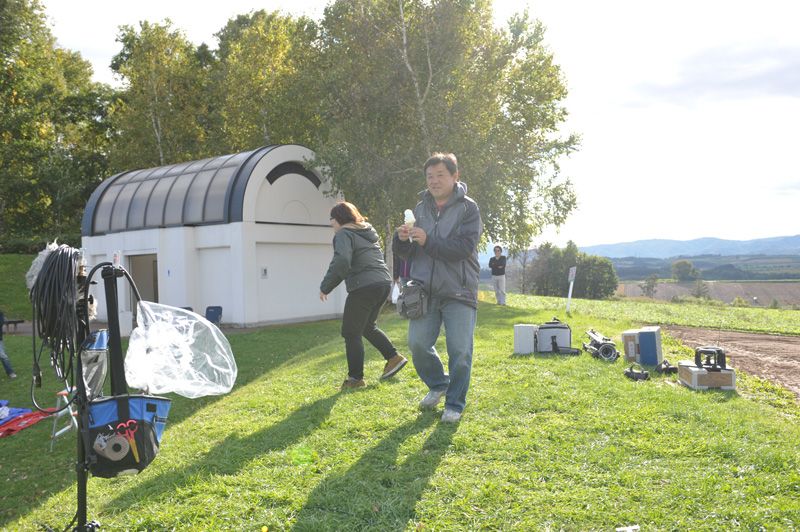 We were also blessed with good weather today, it was al~ways nice. But the prop, soft cream ice cream, seems like it's going to melt…! So the art staff – Nanao is carrying it carefully.
Ah~! I knew it, it's melting!! In this case, the staff will eat it, and we'll order another one.
Kitaro-san standing still on a hill, making a pretty picture!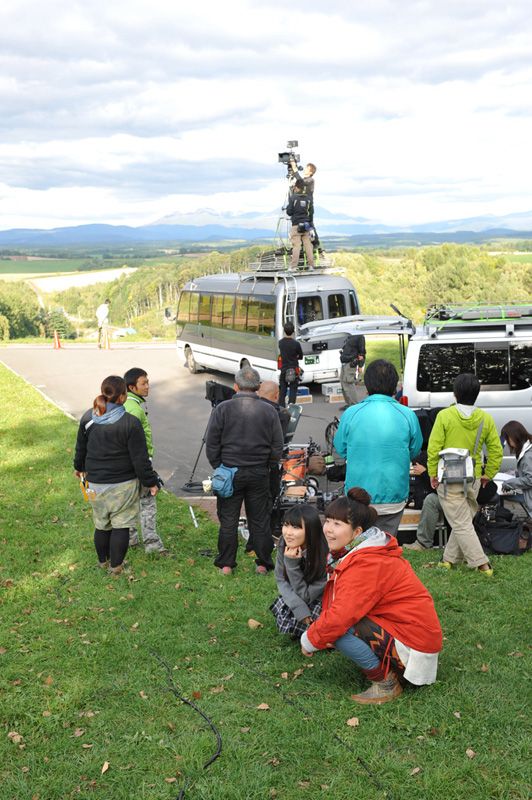 As the cameras returned to the bus, Biei's vast scenery is restored!
Please be sure to enjoy the last scene of the drama that's filled with the place beauty shot!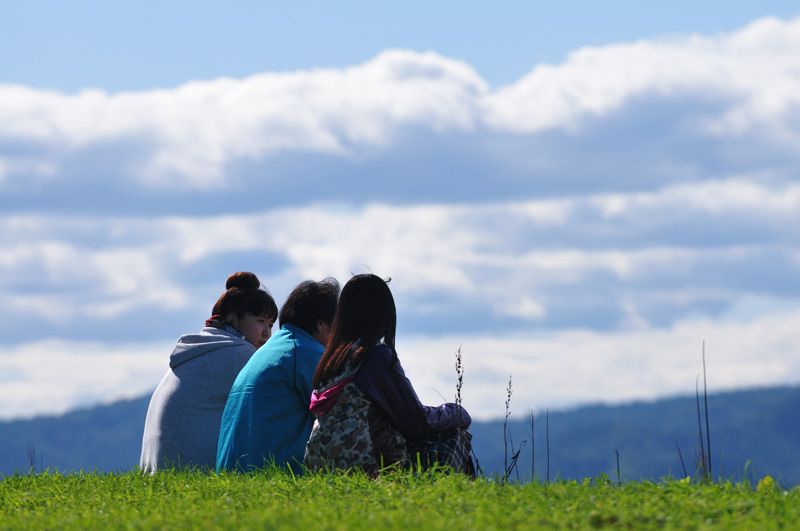 The last break, sitting on the hill and chatting with Kitaro-san, Kobayashi-san, and Fukuda-san. The figures of their back is super cute!
Producer Tada (left) and Haneda Fumihiko is flipping through the schedule and movement of the actors – it's quite busy to see off and meeting. "Okay, next is… Kitaro-san will be…"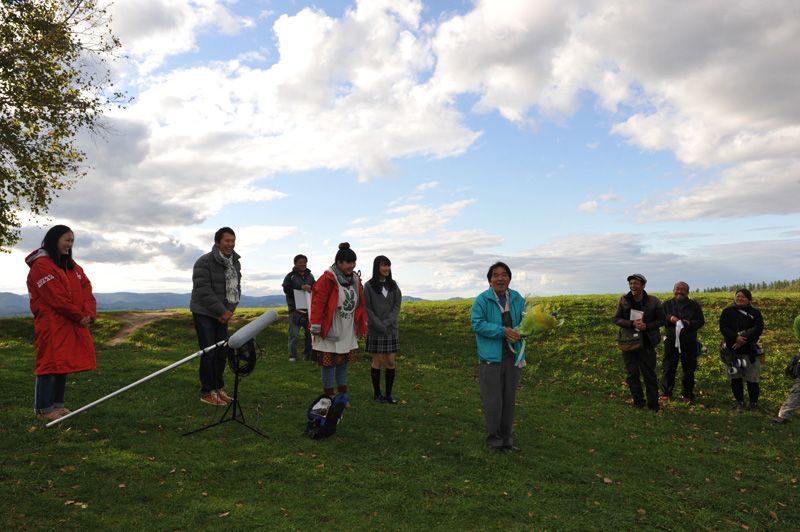 So because of that, this day is Kitaro-san's turn to finish filming!
After this, it seems like he will return to Tokyo for his next work. Thank you for your hard work!
☆