From "Betsuni Futsu no Koi" Gallery.
This work was filmed for 2 weeks, from September 18, 2013 (Wednesday) to October 1 (Tuesday), in Biei, Hokkaido. These photos of the actors/actresses and staffs are taken by Ishida Naoki, our official cameraman. We'll introduce you to the other side of filming.
■ September 18, 2013 (Wednesday) Crank In!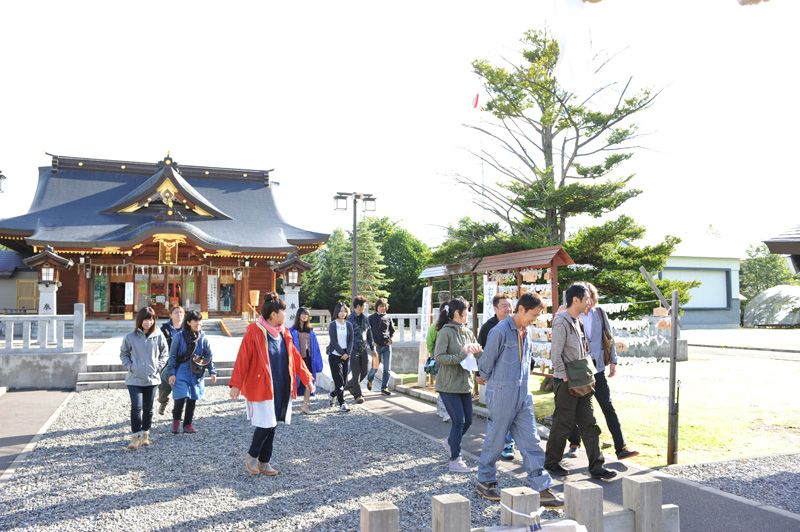 A purification ceremony at the local Biei shrine at 8:00 A.M. Praying that the casts and staffs will not have any accidents and the drama to be a huge success.
Back to the majestic hills of Biei, we started shooting an impressive scene with Kaneko Takatoshi-san and Kobayashi Kinako-san!
Checking the sunlight!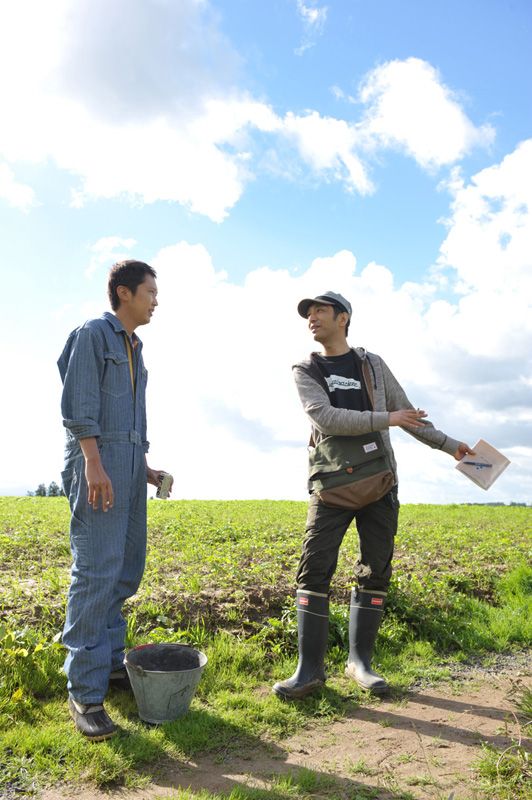 This is the first character creation… A careful discussion between director Sugiyama Junichi and the leading role, Kaneko Takatoshi-san
The anxious first speech "Yo-i, start!" (Recording – Sato Maiko, Director Sugiyama, Production assistant – Umino Yuuji)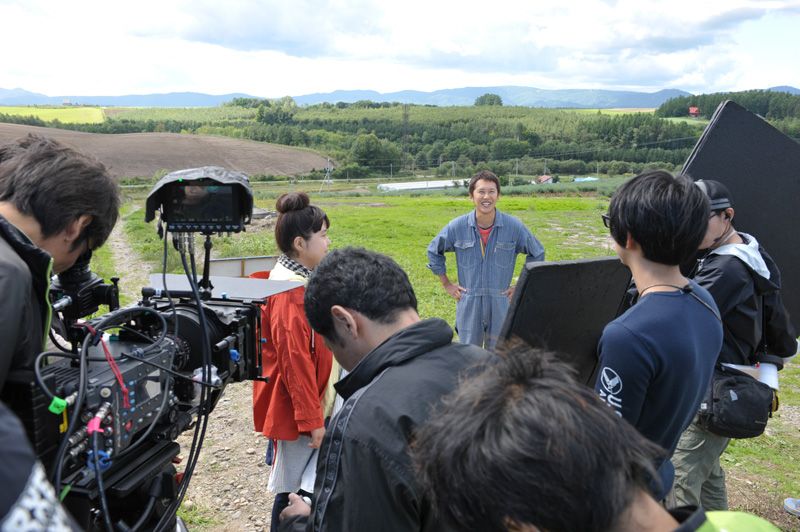 Blessed with weather, a good start! "Ho…"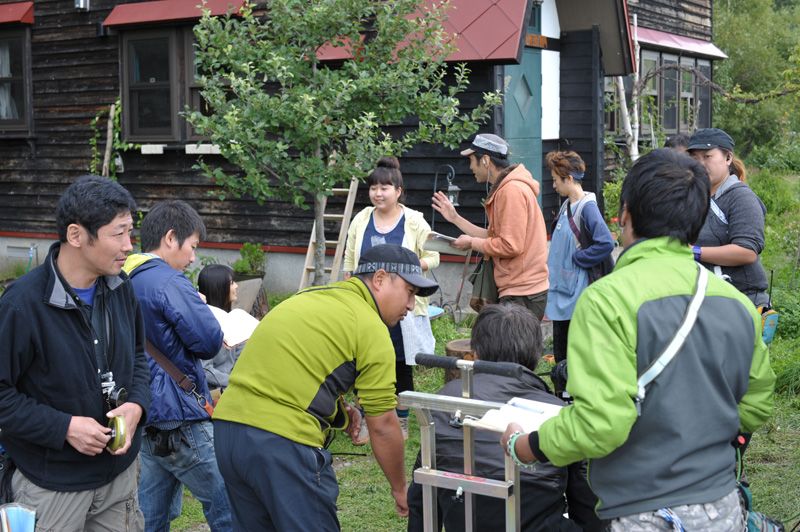 Next is the scene at the boarding house with Kobayashi Kinako-san and Fukuda Mayuko-san
The dog from the "Ki no Uta" boarding house also made an appearance as an extra!
Gradually the staffs loosened up… (staff from the production assistant – Naganuma Rina, arts – Nanao Ide, assistant director – Tadashi Shigeru)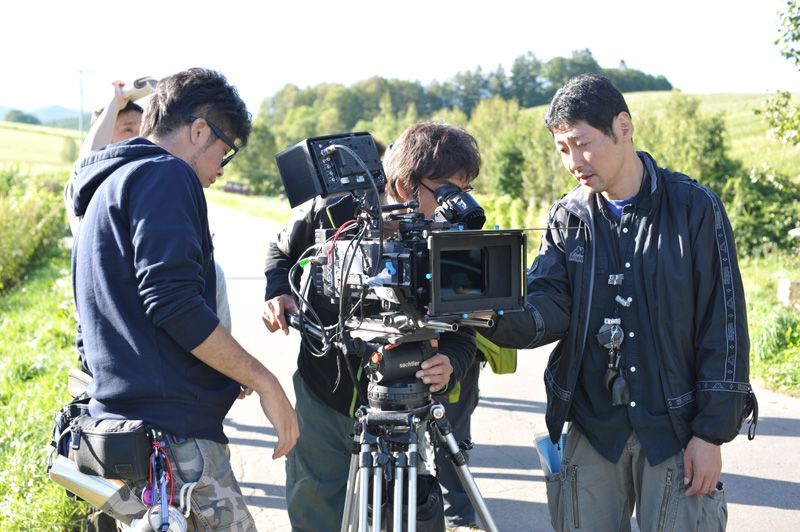 The filming crew's expertise is also perfect! (Matsubara Yumeto, Filming director – Suzuki Takeshi, Oe Taisuke)
The costumes are also perfect right…? Right! (Stylist Komatsu Eriko, Tanaka Shie)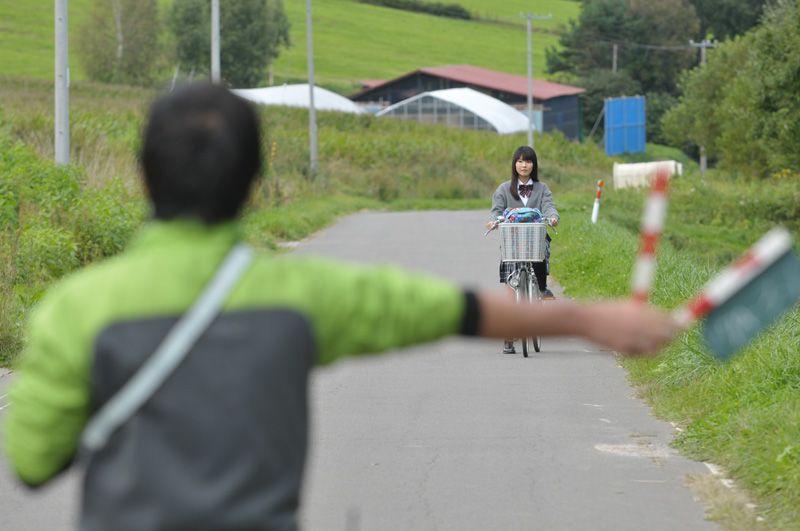 To the bicycle riding Fukuda Mayuko-san "Please stop here~!"
The meeting between Kobayashi-san and Fukuda-san is an important scene, the preparation meeting is serious.
For this scene, a specialized equipment called rail is  used to shoot a one camera show.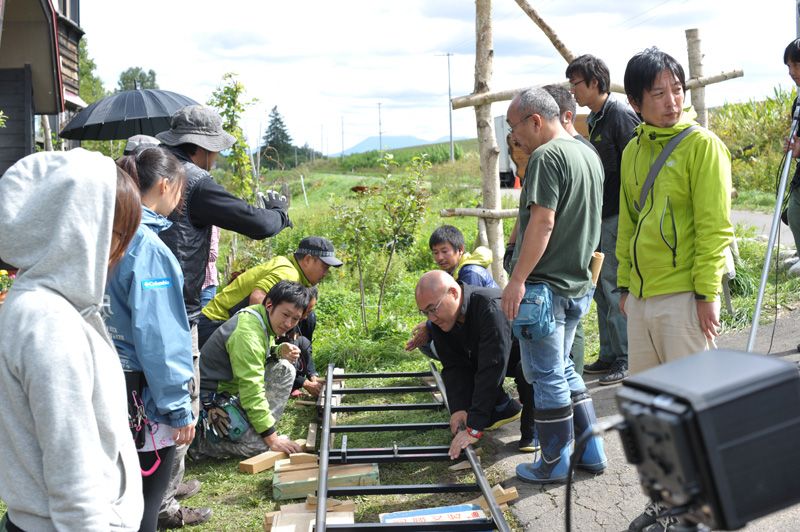 Setting up with the staffs all together "Yoisho! Yoisho!"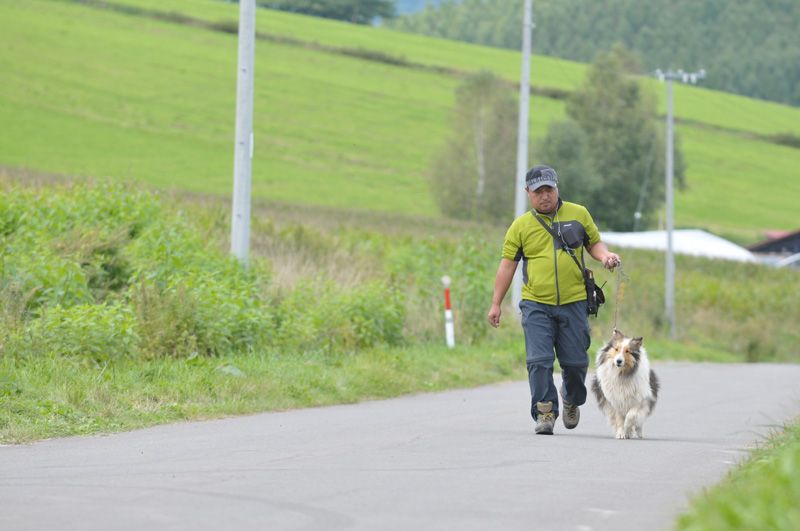 Since we can't have any barking during the shoot, assistant director Nakanishi is taking the dog from the boarding house out for a walk…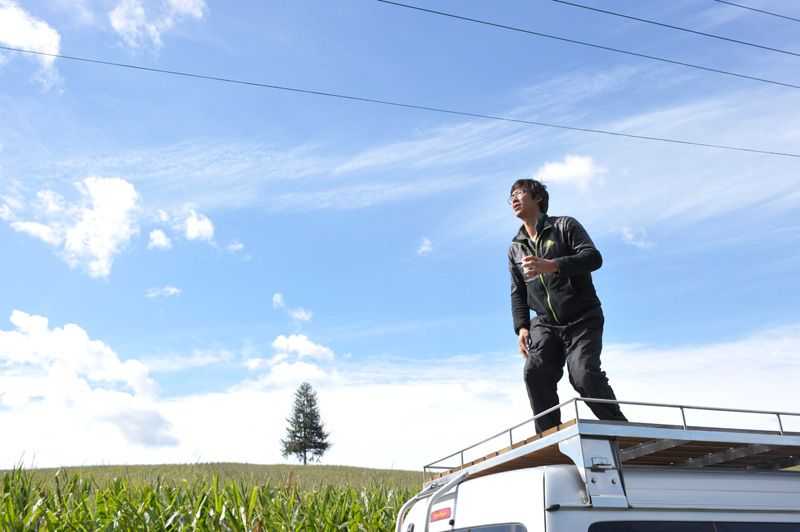 When there are no tall buildings around, the roof rack of the wagon can be used to film.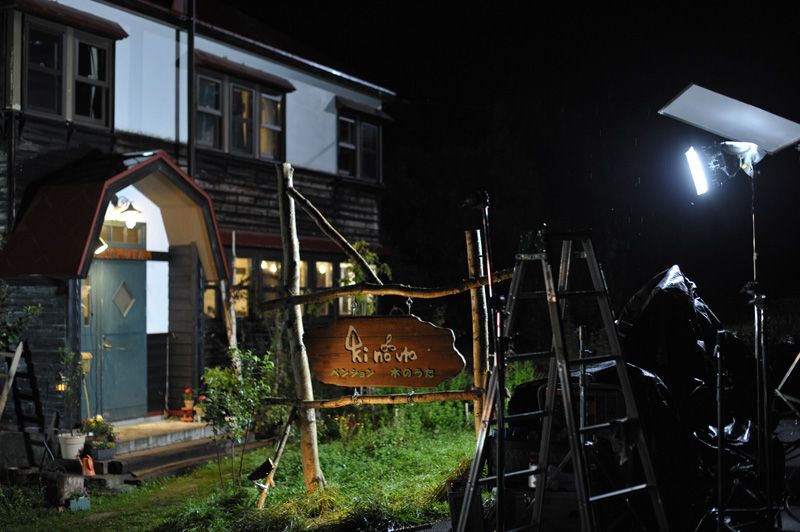 In order to shoot the night scene, we light up the boarding house!
The long hours of shooting continued on the first day…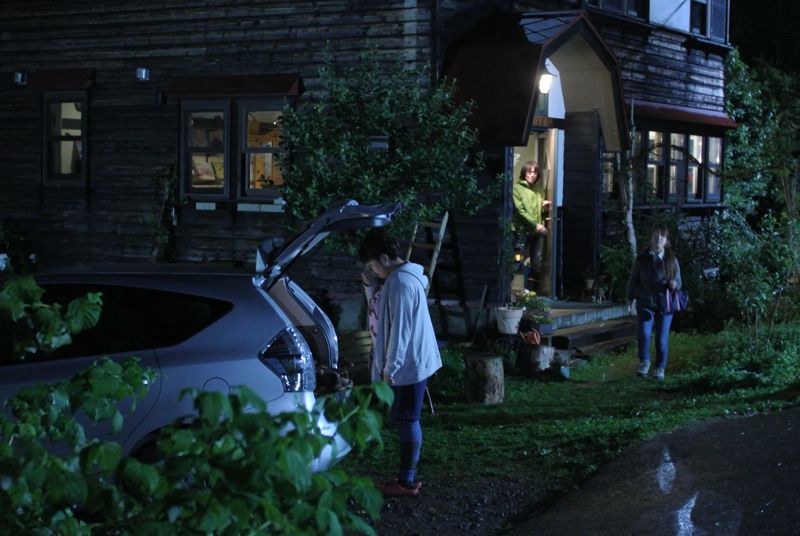 The painful climax scene, performed by Kobayashi-san, ended successfully for the first day… We overcame the first day, thank you for your hard wok!
--------------------
- 明けましておめでとうございます!
- A series of translations to start the new year!
- Hope this year will be another fruitful one for Mayuko with many interesting roles and storylines.
- I'm praying she'll get drama roles and maybe a movie here or there. Give her drama roles please!!
☆