► Fukuda Mayuko (福田麻由子) Part 1: Life and Personality
► Fukuda Mayuko (福田麻由子) Part 2: Work.
► 2010 - 2011: The 16 Years Old Fukuda Mayuko (福田麻由子)
► 2011 - 2012: Fukuda Mayuko (福田麻由子) After 18 Years of Life
► 2012 - 2013: 19 Years Old Fukuda Mayuko (福田麻由子) No Longer A Child, But Not Yet An Adult (in Japan).
I am very late this year. But I guess it's better late than never. August 4th is Mayuko's birthday, so…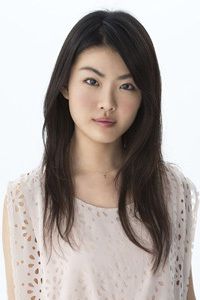 (ノ≧∀≦)ノ Happy 20th Birthday Fukuda Mayuko!!
She's now officially an adult!!!
Busy college life took up most of her time this year as she is only in one production and attended the promotions for her movie "FLARE". With the addition of three new bloods for FLaMme, the agency seems to be focusing on promoting them and the newer actresses. For the moment, Fukuda Mayuko has no new information regarding her new work, or whether she has any new work yet for that matter. The drought has been so bad that some fans had start to voice out their opinions, saying that she should leave a agency for another.
With her coming of age, I will cross my fingers that there will be rain after this drought.
The movie came out on DVD and blu-ray on November 20th of 2013. Since we weren't able to see anything last year, the discussion continues this year.
The movie is interesting with its direction, most notably was the first person suicide scene. It has been a while since I watched it so my memory is slightly blurred, but I still remembered how creepy the whole movie felt. Not in horror, but creepy. The ending also added to that creepiness. But it was great seeing Mayuko taking on a challenge that she haven't got a chance to do before. She had mentioned that it's a role that she can only do at that point in time, and she was right in that mindset. Because  I think that if she was a little older, she will bring an additional experiences that may not be needed. On the other hand, if she was younger, she may approach it in an immature way. Anyways, it was a decent movie.
- Like mentioned before, this is Mayuko's first role as a mother. She has said that even though she didn't get a chance to wear a wedding dress, but she's already a mother. This time she portrayed a single teenage mother, at times showing symptoms of acute stress disorder.
- This movie has rare happy ending for Mayuko's character, unlike many of her previous works.
- The movie is no where groundbreaking, but it was good. I enjoyed it. I wasn't really impress with anyone's performances, and neither did I looked forward to the cast (with the exception of Mayuko), but the story and directing was good. I would definitely recommend the movie.
At the end of September of last year, twitter was active with sighting tweets for a drama. It turned out Mayuko was filming a special for HTB channel named "Betsuni Futsu no Koi". The casts included Takatoshi Kaneko, Ando Sei, Kitaro, Fujita Yumiko, and Kobayashi Kinako. Kaneko Taketoshi played Haruo, a farmer who is still harboring a high school crush to Ritsuko (Ando Sei). Everyone around him came together to help him. Mayuko played his niece, Sachi, who was the igniter of the love missions. After a long wait, it was finally announced that the drama is to be broadcasted on December 14, 2013.
- This time, Mayuko managed to break away from her usual image of gloomy roles, because Sachi, is a bright and cheerful high school girl. Even though Sachi is still a bit stubborn, but Mayuko didn't seems as awkward as before playing such a normal girl. Even though she wasn't the main character, her role was pretty important to the drama, so she constantly appeared on screen.
- Mayuko seems to get close to the casts, especially her on screen best friend, played by Maruyama Kotose. On her blog, she mentioned that since they have scenes together, they talked a lot about love stories, and even meeting each others in the hot spring. On the last day of her filming, she said that she want to worked with Mayuko again. Even on her birthday, she posted a Happy Birthday message for Mayuko.
"Happy Birthday Fukuda Mayuko-chan! You have always been my favorite actress! I want to be able to act as well as Mayuko-chan! Doing the drama together was really fun! It'll be nice if we get a chance to act together again someday! I'll root for the 20th years old Mayuko-chan! I'll also have to do my best!"
- This time, Mayuko displayed her "strength" once again since "3 Maime no Bodyguard" as she got to jump kick her uncle. It turned out that for this scene, Mayuko personally asked for help from Lyuuta Ligeirinho Suda. After the day of  the broadcast, he posted on his Facebook talking about her able to followed his lesson as his short term disciple.
- I have to come back and rewatch it a second time because it has been months since the broadcast and I'd forgotten a lot of the details (as well as story). With the second watch, I found myself enjoying the story a lot. The dialogues between the characters are really funny, and the scenery of Biei was definitely the highlights of the show. I like most of the casts, though a bit disappointed by Haruo's acting. It's a nice slice of life story, and I have to say, I'm really glad that Mayuko undertake this role even if it's mainly a feel good story.
Around February of 2013, news was out that Mayuko be in the France – Japan collaboration film name "FLARE". This time, she's playing a runaway girl, Mitsui Flare, who met and fell in love with the French photographer Jean (Valentin Bonhomme). Other casts included Hirose Alice, Hyunri, Tanimura Mitsuki, Katou Masaya, and Yamaguchi Sayaka. After another long wait, they finally announced that the movie will be release in Japan on April 26, 2014.
- This movie is a bit mature than her usual movie, because it is rated R15+ and included scenes that are not for kids. Mayuko also take off her shirt to bare her shoulders and back for this movie in order for Jean to take notice of her.
- During the movie, she forged a friendship with Hirose Alice's character, Aigawa Saki. Similar to her last movie, "Sakura Futatabi no Kanako", they even have their own "kiss scene". Even director Otsuka has something to say about them in his own Facebook after the stage greetings (thanks Kantsuki-san).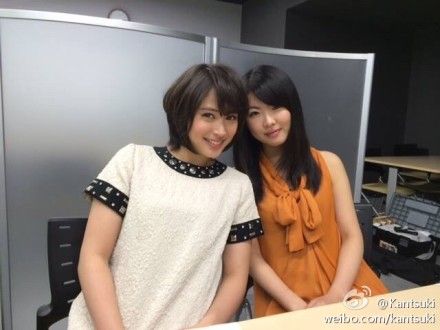 "Haha, after watching FLARE, you won't be able to look straight at the scene with these 2 together."
- Mayuko got to travel to France to attend the premiere of the movie. She talked about the difficulties while filming due to the language barriers, but because everyone was working together on this project, somehow, they were able to communicate with each others. After the premiere, apparently the review was good, but there was mixed reviews when it was shown in Japan. Most of all, people talked about the weird ending that shouldn't be there. Since I haven't seen it, I'll reserve my judgment on the movie, until next year.
- "FLARE" was screened at Cannes Film Festival 2014, but despites my hopes, it didn't win anything.
- The DVD for "FLARE" will be released on October 10th of this year.
In April, FLaMme suddenly posted a video to its youtube channel with the title "FLaMme Women Project".  They described it as a collaboration between FLaMme actresses and fashion designers. The teaser showed all of the actresses dressing up in various outfits for fashion photo shoots. Despites the impressive teaser, no other news about it has been coming out since then. Even now, I'm still wondering what's happening to it.
- During the clip, we get to see a funny scene with Mayuko where she's exercising/stretching while waiting for her shoot to start.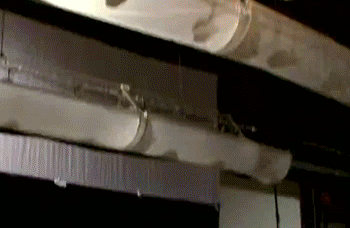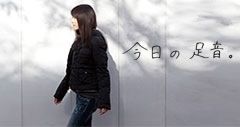 Since her graduation from high school and entering to college, FLaMme mobile revamp her journal and updated with a new blog called "Kyou no Oshioto". Which made sense, since her previous journal is titled "Otona ni Naru Mae ni…", about things she felt before she is an adult, and now that she's an adult, it would weird to keep the name.
- The first entry talked about her feelings as she graduated from high school and the memories from it. She also showed her anxiety about entering the adult world.
- Mayuko also talk about a story about how a guy she liked during junior high didn't like her short hair after she cut it for work.
- After returning from her trip from France, she talked about wanting to do movies again. She also said that while she is in France, she was missing Japanese food and is eager to return to Tokyo.
- I think there are two or three entries so far within the span of (soon to be) 1 year. Because of the lack of updates, perhaps due to her busy college life, fans have giving up paying for FLaMme mobile. So whether we'll be able to get updates or not is still uncertain. What's even more uncertain is will Mayuko have time to even write her journal or not. Well, time will tell, I guess.
While not working, Mayuko went to visit her "father", Okada Tatsuya's stage play twice for a reunion. They met from Mayuko's first stage play, "Ame to Yume no Ato ni", and he talked about it several times on his ameblo. He also mention that he wants to go drinking with her again. Now that she is now 20 years old, I hope they can meet and drink together. I'm glad the casts are still close even though many years has already passed.
Recently, my favorite cover group from youtube, Goose House, posted this cover of "Toshishita no Ototo no Ko" by Candies. Little DJ nostalgia just in time for Fukuda Mayuko's 20th birthday!  Enjoy!
----------------
- Sloppy entry is sloppy.
- I'm praying she'll have something to do soon. Part of me actually wouldn't mind if she actually quit FLaMme, but at the same time, it's her own choice and decision. I have nothing to say.
- Since I've been busy with my clinical, board exam, and new job training these past few months, I haven't able to write anything for her (or paying attention to fandom in general). Once my training is finished and I managed to pass the final exam for the job (if I fail, I'll most likely be fired), I may have more time. Until then… I'll probably continue to be MIA.
☆