HTB uploaded the official website for the special drama "Betsuni Futsu no Koi" today. Check it out if you haven't.
Opening sequences:
For 10 years, are you still continuing your unrequited love?
"Ritsuko came back to Biei~~~~"
A pure heart, shy young farmer who continued his one side love for 1 person for 10 years, and the trouble of a woman who left her hometown for the city.
"Oji-chan, do you believe in God?"
Family, friends, the town's celebrity are in an uproar about "a tiny affair".
Cloudy but sometimes sunny… Even though useless, those guys are living positively.
The quiet patchwork on the hill as the setting, will unfold a painful, and sweet…
A man and woman's small love story.
Story:
Ritsuko (Ando Sei) came back to Biei. During this period, she started selling ice cream in front of the station.
In a flash, everyone in town learned of her returning home. After graduating from high school, with an aim of being an actress, she moved to Tokyo.
Though she was on T.V. for a short time, she remained unnoticed. After breaking up with a man, she returned home with a heartbreak.
After hearing about it, the farmer Haruo (Kaneko Takatoshi) is unable to calm down.
He had always been given the cold shoulder by Ritsuko since before, even now there's still lingering affection.
Ritsuko's best friend, Nobuyo (Kobayashi Kinako), is another person that's worried about the wounded Ritsuko. And with Haruo's story weigh on her mind, she made up her mind to bring the two together.
With Nobuyo's suggestion, Haruo's niece, Sachi (Fukuda Mayuko) comes in on the plan, and even Haruo's mother (Fujita Yumiko) is added to the strategic operation. Everyone from Haruo's surrounding help fulfill Haruo's love.
In the midst of this operation, there's a man with unknown occupation (Kitaro) whom the young people in town called "God of Love".

Characters: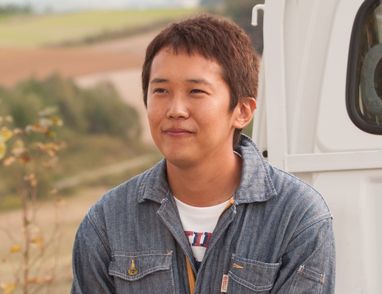 Haruo (35) / Kaneko Takatoshi
A 4th generation farmer, and the only son.
Serious, but a late bloomer in love. Single.
Ritsuko's high school sempai. To say it simply, not popular.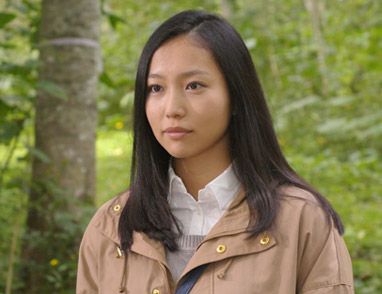 Ritsuko (31) / Ando Sei
Haruo's high school kouhai. Moved to Tokyo with an aim of an actress after graduated from high school.
Recently she returned home after 12 years.
She sells ice cream at a shop in front of the station. Single.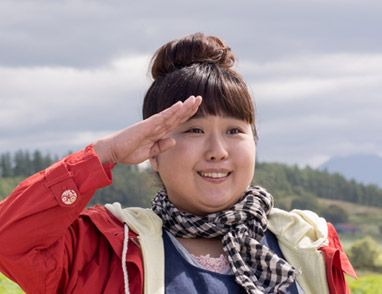 Nobuyo (31) / Kobayashi Kinako
Ritsuko's best friend since high school.
Her parents managed a boarding house, so she helped out.
Single. Somehow worried about the unpopular Haruo.
Sachi (17) / Fukuda Mayuko
Haruo's niece. 2nd year high school student. Cheerful and spirited.
Her father works in Sapporo, away from home.
She's thinking of moving out of town after graduation, but is worried about Haruo's future.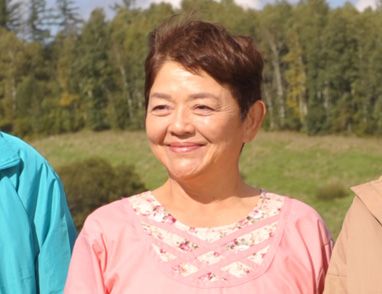 Satoko (65) / Fujita Yumiko
Haruo's mother, Sachi's grandmother. Her husband passed away a few years back.
Actively engaging in agriculture. Spirited.
Has a connection with god nth years ago.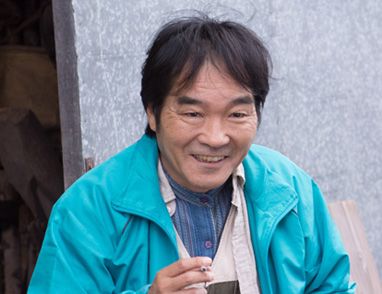 God of Love (Age Unknown) / Kitaro
Though he looks like a homeless, the young people deemed him as the god of love.
There's also a rumor that he'd been wandering throughout Japan.
The drama will be broadcast on December 14, 2013 on HTB, starting at 1:55pm.
It will also be broadcast in various dates after.
-------------------
- A lot of added and subtracted words. Please tell me if I got the translation incorrect.
- If done right, I think this could be a pretty funny story.
- Cheerful and spirited. (ノ◕ヮ◕)ノ*:・゚✧ I hope she doesn't disappoint.
- "Oji-chan, do you believe in God?" This reminded me of Heaven's Door. Why do Mayuko always say such lines. (*≧▽≦)
- I'm guessing on Nobuyo's and Satoko's names. It may be something else. Actually, I guessed on Haruo's and Ritsuko's names as well.
- Why do I have a feeling that there's going to be a plot twist and Nobuyo and Haruo ended up together.
☆