Text from mayukofukuda.seesaa.net.
"My Space From Jp." May 2010 Page 105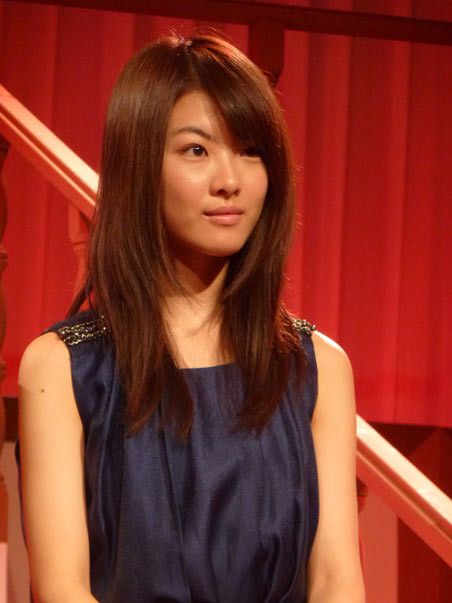 BOOK REVIEW
Book of sense and encounter of a "15 years old"
Fukuda Mayuko
I am 15 years old now. Since I love reading, I always try to get my hand on various books. However, when the characters are closer to my age, I have a stronger feeling toward them. So, I'll introduce to you 3 of my favorite books that have 15 years old characters.
"The Diary of Anne Frank" is on my normal English textbook. Due to the Nazi's occupation, she take refuge because she is Jewish. It's a diary from when Anne Frank is 13 to 15 years old. Anne's honest feelings are fully packed in it. She wrote about her family, her friends, and herself. When I read this, it's like peeping into the heart of a girl my age. It's a bit anxious-like, relief, and a mysterious feeling. No matter what happen, the strong and unforgettable Anne is amazing. Occasionally, whenever I'm being scold, I'm able to be cheer up by her. Especially the last part about "self", I love the sentences where she described herself and the self that reflected to other people are different. I reread it so many times. And whenever I read "This is the last of Anne's entry", it bring me back to reality. The young ladies that are my age and me, there are already so many of us that died, it's an unbearable feeling. Better than any other textbooks, this diary teaches us that we shouldn't go to war. Anne's diary conveyed the things that war will take away from us, and I can give back to Anne only one thing. In that small and quiet world, Anne's words was able to reach to many people.
"Kafka on the Shore" is my number 1 favorite long novel. A story about a 15 years old boy, Kafka, who ran away from home and begins to live at a library in a small unknown town. Each time I struggle to the last line, though I'm unable to say it skillfully, I became fully satisfied. In order to arrive at that line while not being satiate, I turned back to the first page.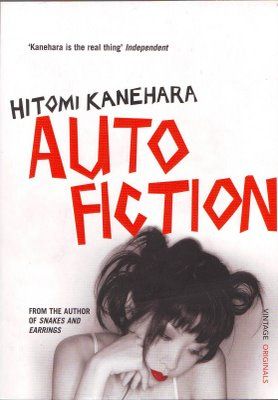 The protagonist, Rin, in "Autofiction" is going backward from 22 years old, 18 years old, to 16 years old, and ended when she's 15 years old. It's a bit different from the usual novel. The only common point between the chapters is the protagonist Rin. The same characters don't reappear, and the place is different as well. The person who the past Rin can't imagine to be, is the Rin in the present. The person who the current Rin can't imagine to be, is the past's Rin. When looking at the current Rin from another perspective, we will see her as an "independence lady", but that's just what on the outside. We can't see her interior or her past. Though it's obvious, it's somewhat ridiculous. The novel has a peculiar world view. When I turn 16 years old, I want to try reading it again.
Each time I reread these 3 books again, I noticed many things that I haven't before, and my heart becomes tempted.

-----------
- Translation is definitely wrong. Some of the phrases is difficult to translate for me, so I ended up guessing it. Please correct me if you can or whenever you can!
- This is the last of my stock translation… I need to translate again.
- Thanks to the long commute on my way to school and home, I was able to finish reading "Kafka on the Shore" by Murakami Haruki. I've never read something like this before, to be quite honest. I have read book with peculiar characters, fantasy-like setting, modern setting, alternating chapters between time and people, etc… But I've never read something where there's a foggy line between reality and dream. It's as if I'm unsure if I'm looking at a dream or reality. But it's definitely pretty interesting.
- However, one thing I have to say is, I can't believe Mayuko read this when she was 14. I definitely can't see myself reading it when I was 14 or anywhere in my teens. I was really surprised by the subject matter. Well, we do cover them in class, but "Kafka on the Shore" is definitely one of the most strangest story I have ever read. It's as Mayuko said, after you finished reading it, it doesn't fulfill your curiosity, but give you a lot more questions than answers. The author did mentioned that the book required multiple readings in order to grasp the story better.
- Yes, I would definitely recommend "Kafka on the Shore". I'm starting to read "1Q84" now and it's pretty interesting as well. I did noticed that there are a few similar things he likes to mention in his stories.
☆