Thanks to Cie-chan and Kantsuki-san for the head up.
Pictures from baidu. I just noticed they started watermark their pictures recently. :x Anyways, please check Mayukoaday for more screen caps.
Thanks to MamayuLand BBS for the text.
Thanks to ashes1982 for uploading the clip. Even though it's only 9 minutes, it's better than nothing. After all, beggars can't be chooser. Since I don't know how to embed from Sina video…
Fukuda Mayuko did the narration for this special. As usual, she displayed her unique voice. I think most of her voice works really showed her smooth voice well.
The show is around 20 minutes long. The 3 essences of the movie that were emphasized are motherhood, classical music, and sakura.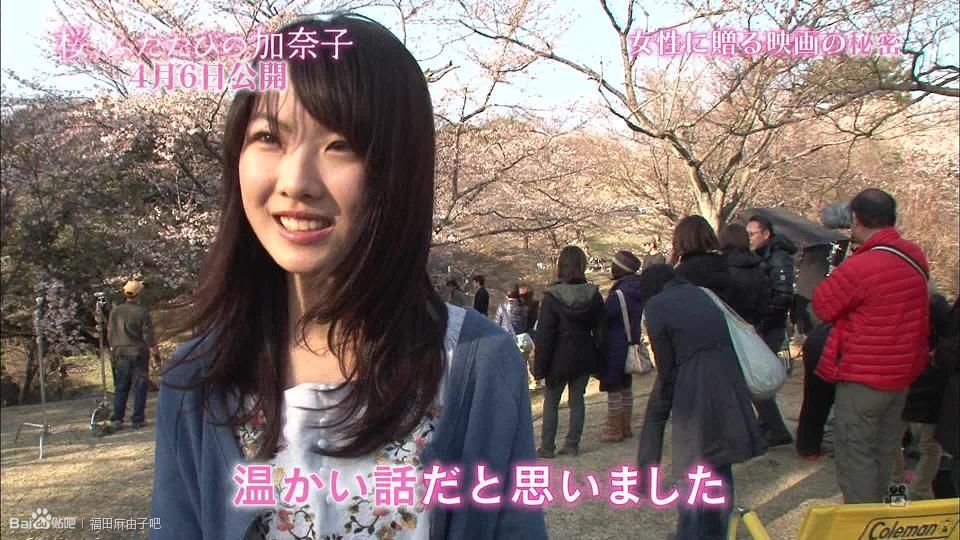 When introducing herself:
"As for me, Fukuda Mayuko, I'm playing Masami, who has a destined encounter with Youko. As it shows the feelings of a mother, and in order to steadily understand Youko's and Masami's pains, it is heartrending but a warm story."
Crank up:
"The feelings of parents to their child is such a precious, warm, sometimes painful, but always contain energy that I can strongly felt it while filming. Such power and those feelings of love toward their child are tightly packed that this movie becomes powerful. Please look forward to the movie."
I noticed that they said Masami has a daughter instead of a son. So I apologize for my messed up. Let's the 'son' part disappear from your mind and be replaced by 'daughter'. m(._.)m ゴメン
☆