Fukuda Mayuko with her classmates.
March 1st, 2013 is a date to remember because Fukuda Mayuko graduated from OBIRIN senior high.
It has already been 3 years since she entered high school, and now she's graduated already. Time flies really fast. Though her school isn't a special high school for entertainment, and most of us did not know whether she will be able to work during her high school years, she was able to participated, not only in school events, but in work as well. Mayuko was able to have a lot of fun doing both….
I really don't have much to say to be honest.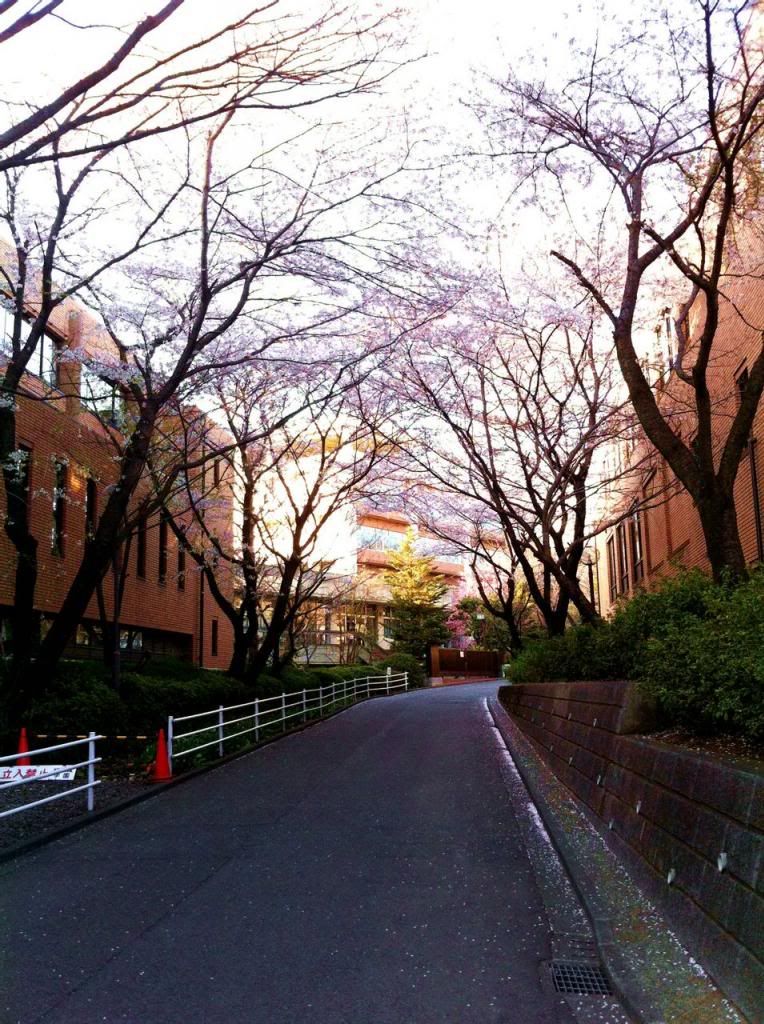 Anyways, Mayuko will be entering college this April. And true to her plans, she will be moving out and live alone.
There's a rumor that she's going to R university. I'm not really sure what the R stands for, but after a few Google attempts, the only R university that come up and located in the Tokyo area is Rikkyo University. This is just purely guesses and speculations, so don't dwell on it too much. By April we will probably get the news from her classmates/schoolmates.
School trip in her 2nd year, Okinawa
Since her graduation is quite a big event for few fans, including me, I decided to put together a fanvid for her graduation. It was a quick decision last week, since I was looking at what I did for Mayuko's junior high graduation. My goal is to include (1) Mayuko's works during her high school years, (2) excerpts from her blog (courtesy of her Japanese fan), and (3) pictures of OBIRIN (courtesy of Chinese fan). So I guess you can say, this is an international fan project.
Since OBIRIN graduation is in March, my goal for this project is either by the beginning of March or the end of March. However, that's soon to change when I read that she's graduating at the beginning of March. I pretty much have to get down to it… You know like whenever you have 1 thing you need to do, other things suddenly sprang up like mushroom after the rain season? Well, it's the same for me, so I was quite lucky to be able to finish this on time.
School event
Oh, while checking tweets of Mayuko's schoolmates for a confirmation of her graduation date, I found a couple pictures of her and her classmates. I was really surprised to come across them, especially since her name wasn't any where near the pictures. On the other hand, her classmates are really pretty. Some of them are members of the HOPPERS, which is OBIRIN's cheer team.
I feel like I'm a stalker after this… So I apologize for using everyone's pictures and information for my own blog.
Anyways, please enjoy.
Graduation Project
Random: The song supercell – Sayonara Memories was chosen because it was released during her junior high graduation. At the time, I was also working on her junior high graduation project while listening to this song.
☆