As usual, thanks to Mamayu-land BBS for the information.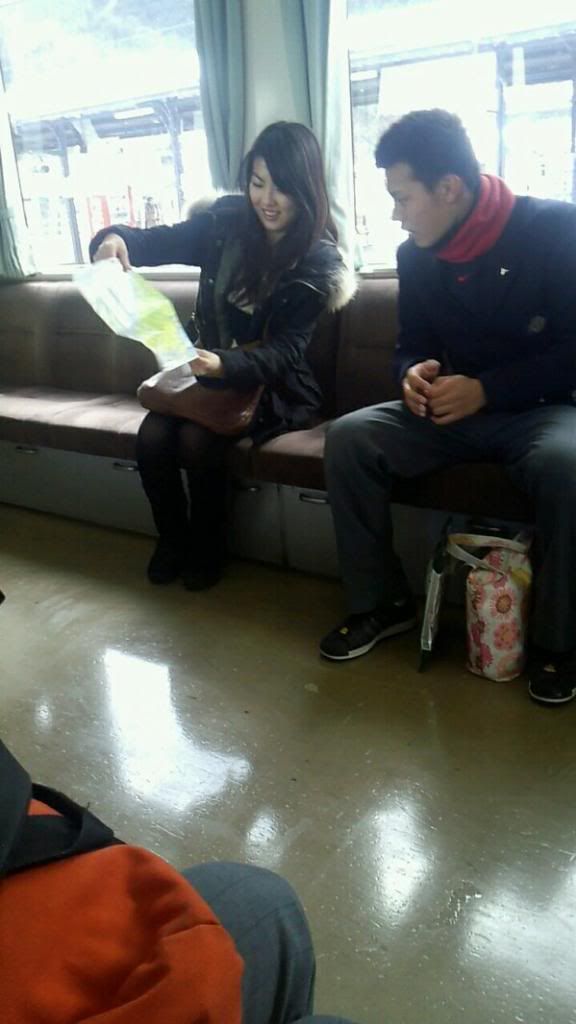 FLaMme website updated with Mayuko's newest work.
2013.2.27「NONFIX・少女と鉄道2013春」(CX・関東ローカル)26:10」
Fukuda Mayuko will be appearing in NONFIX "Shoujo to Tetsudou" for Spring 2013. "Shoujo to Tetsudou" roughly translated to "Girl and Railroad".
When I google "Shoujo to Tetsudou", Horikita Maki documentary series "Shoujo to Tetsudou" in 2004 will come up. From what I've skim through so far, it's about a girl who boards a train on impulse and she travels all over during her Summer break. It's about the scenery she saw and the different people she meets.
I guess Mayuko version will also be the same, where it's half documentary half drama-like.
In the earlier post where I said fans saw her traveling during these past few weeks, it actually may not be for "Flare", but for this work instead. So I guess this means that this may be the one that she will be working with Hirose Alice.
So if Hirose Alice is really in this one, then I guess the premise is going to be 2 friends traveling together and seeing the countryside.
------------------
To be honest, when I read railroad, the first person that pop into my head is definitely not Mayuko, but Kamiki. Just like how when I heard of the drama "Biblia Koshodou" I don't think Gouriki Ayame, but Mayuko. I think if it's Kamiki, he will go geek over this.
I can't believe the news is out so fast… Or maybe so late, since the documentary is next week! Σ(っ゚Д゚;)っ
I remembered how Ceil-san was wanting a new drama for her, and Mayuko ended up getting a new work already. So fast. I think we all should just voice our wishes more often. ( ´∀`)
New drama please! New drama!!! (人´∀`*)お・ね・が・い☆ミ
☆