Kaizoku Sentai Gokaiger Making Of, taken from Toei's Gokaiger Official site.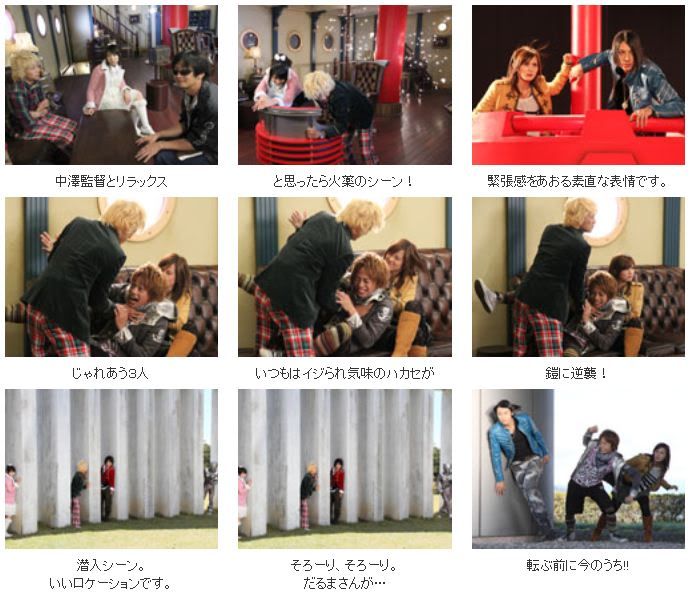 1. Request from director Nakazawa
2. A sudden explosion scene!
3. Serious expressions, just the way the director wanted.
4. The playful 3
5. They always bully Hakase
6. But this time, it's Gai!
7. Infiltration scene.
It was a good location.
8. Slowly, slowly.
Daruma-san ga...
9. Before they fall, now is the chance!!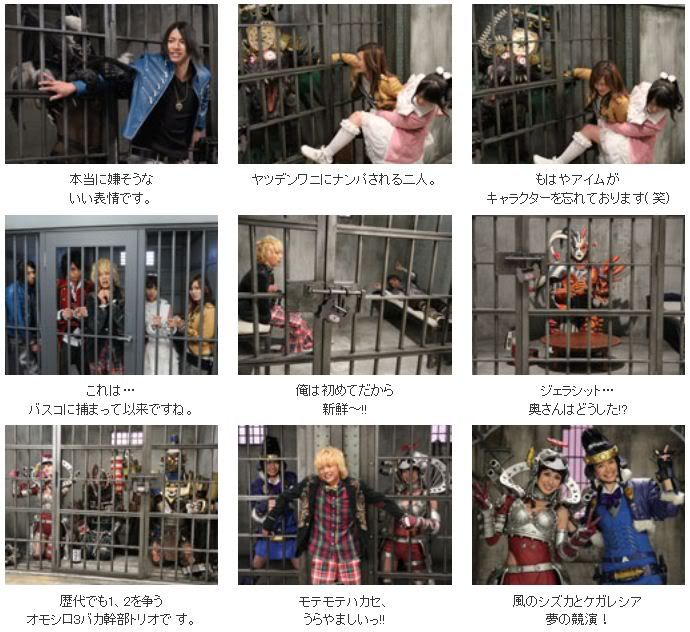 1. A great expression of really hating it.
2. Yatsudenwani is flirting with these two.
3. Ahim quickly forgets her character (laughs)
4. This is...
Like from when Basco captured them.
5. It's my first time
Fresh~!!
6. Jeloushito...
Where's your wife!?
7. A quarrel between 1, 2 pollution ministers
They are an interesting trio of idiots.
8. Hakase is popular,
So jealous!!
9. Kaze no Shizuka and Kegaresha
A dream-like match!
1. Sano-san also greatly helped make this work exciting.
2. Ashurada's attack...
3. This guy's arms need to extend a pretty long way...
4. It takes 10 people to seriously work with him during the shooting
5. So that they can become arms
6. Also like a starfish. A really troublesome guy.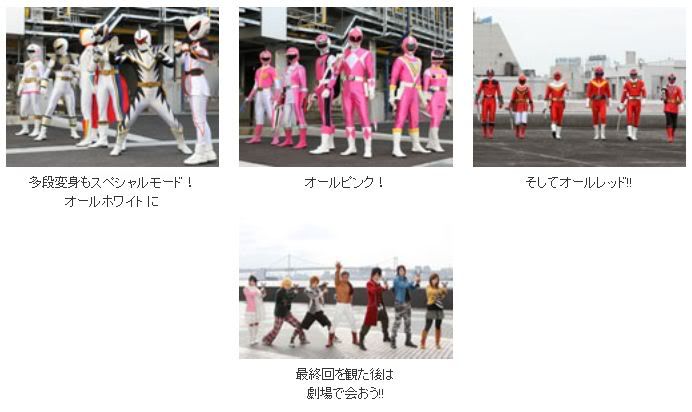 1. Multiple henshin is also a special mode!
All white
2. All pink!
3. And also all red!!
4. After watching the last episode, let's meet in theaters!!
☆