Kaizoku Sentai Gokaiger Making Of, taken from Toei's Gokaiger Official site.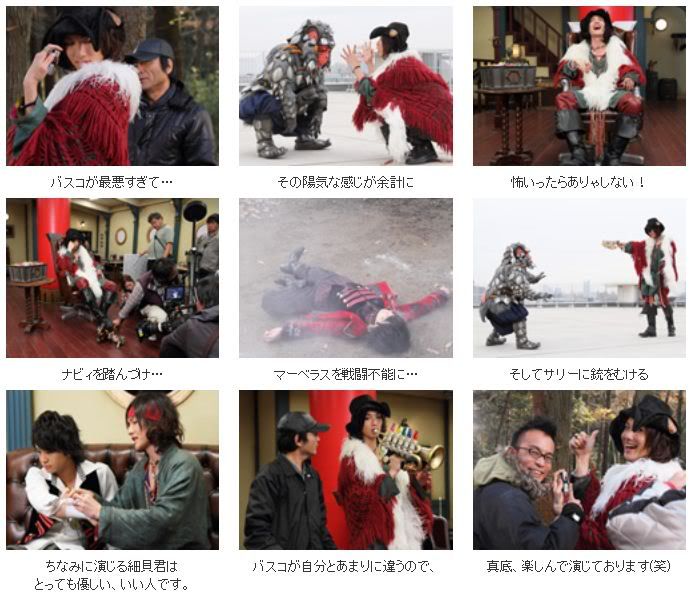 1. Basco is so devious...
2. Though there's an abundance of cheerfulness
3. But it's actually really scary!
4. He tramples on Navi...
5. Using Marvelous' weak point to battle...
6. Also turning a gun on Sally
7. By the way, Hosogai-kun who played him is a very nice and great person.
8. Because Basco is so different from the real person,
9. He really had fun acting as him (laughs)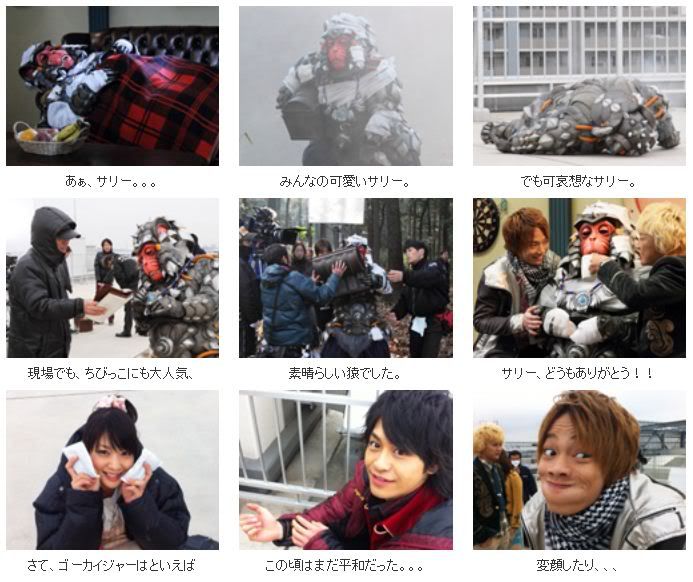 1. Aah, Sally...
2. Everyone's adorable Sally.
3. But, poor Sally.
4. Even at the filming spot, she's very popular,
5. A wonderful monkey.
6. Sally, thank you very much!!
7. Well then, speaking of Gokaiger
8. Though it's not peaceful yet...
9. While making funny face...
1. While imitating the monkey...
2. While acting as a monkey...
3. But they suddenly became like this (laughs)
4. Sure enough, Marvelous is
5. Safe right!?
6. As it is, will Basco snatch
7. The Universe's greatest treasure away!?
8. Everything will be out to light next week...
9. Do your best, Gokaiger!!
☆