This week Gokaiger Making Of, taken from Toei's Gokaiger Official site.
Episode 3 has the appearance of Mahou Sentai Magiranger's MagiRed, Ozu Kai, played by Hashimoto Atsushi. ヽ(;▽;)ノおひさっ!! Seeing him again make me so happy and nostalgic! ♥ If you're not familiar with Hashimoto, he's part of Amuse boys and is in Amuse's The Game with Kamiki, Haruma, Takeru, etc…
Gosh I missed Magiranger so much. This episode made me want to re-watch it so bad! (;___;)
And what's up with them and tonjiru? I wondered if they have anything else to eat beside tonjiru. lol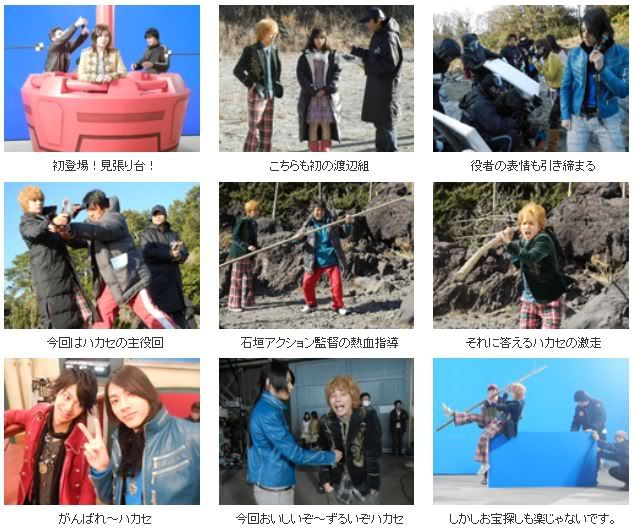 1. First appearance! The lookout post!
2. This is also the first episode for Watanabe Gumi
3. The actors' facial expressions are also tense
4. This time, it's Hakase's leading
5. The hot blood leadership of the action director, Ishigaki
6. Answering his expectation, Hakase's violent run
7. Do your best~ Hakase~
8. This time is also good~ That's sly Hakase~
9. However, the search for treasure isn't so easy.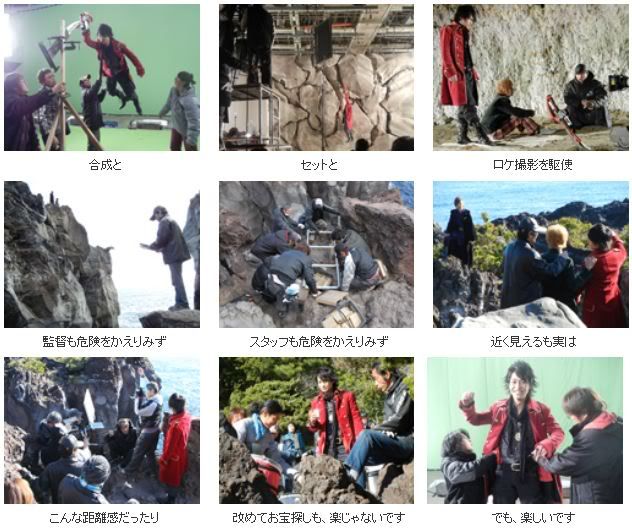 1. The composition
2. And the set
3. Using freely the filming location
4. The director also put himself at risk
5. The staffs also put themselves at risk
6. Looking at them nearby is actually
7. A distance feeling
8. Again, searching for treasure isn't so easy
9. But, it's fun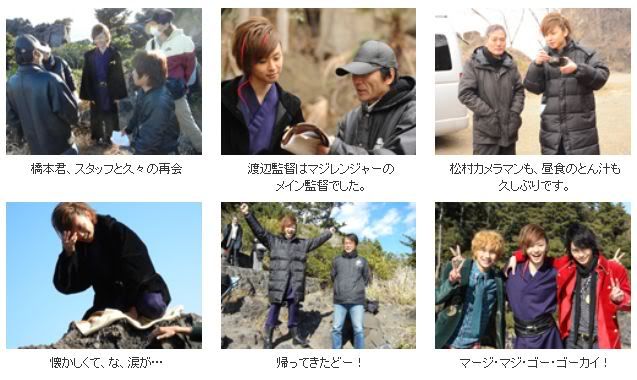 1. Hashimoto-kun and the staffs, meeting again after a long time
2. Director Watanabe was actually Magiranger's main director.
3. A long time since seeing cameraman Matsumura, and also eating tonjiru for lunch.
4. It's so nostalgic that, the, the tears…
5. I'm back~!
6. Maagi Magi Go Gokai!
☆