!!!!!Sayashi Riho!!!!!
キタ━━━(゜∀゜)━━━!!!!!
Though I'm a bit disappointed that Otsuka Aina didn't make it, but Sayashi Riho!!! ♥
I do hope that we'll see Otsuka Aina again, one of this day. :)
But… Sayashi Riho!!!!
Oh, and from the news from Hello! Online (which apparently took its news from TokyoHive), the other two new members from the audition that are entering Morning Musume are Suzuki Kanon and Ikuta Erina. The last new member is Fukumura Mizuki (14 years old), originally an Egg. It's perhaps not that rare to put an Egg member into Morning Musume, since LinLin (now graduated) is also an Egg. This additions increased Morning Musume size, from 5 people to 9 people. Not that bad, since there's a time where MM contains around 15 members in total.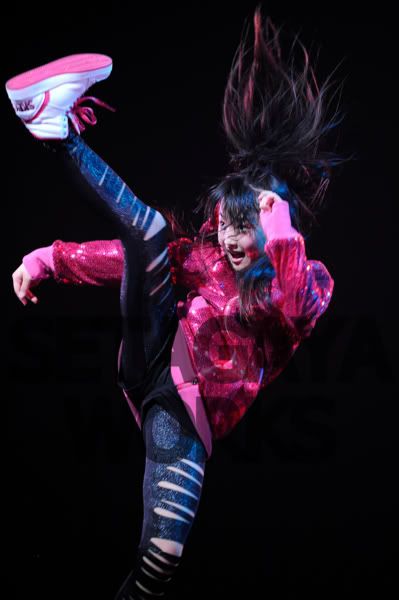 But still!! Sayashi Riho!!
I'm amazed that she got in, because she almost pretty much the whole package, aka the type of girl that Tsunku (almost) never choose in MM later audition. He always choose the type of girls that's make you think "WTF is he thinking?!" at first until you finally got use to them.
Lol, that's why, SAYASHI RIHO!! ♥
o(≧∇≦o)(o≧∇≦)o イエーイ
☆