This week of Goseiger Making Of, taken from Toei's Goseiger official site.
I've been trying to catch up to my dramas and shows that I ended up missing 2 weeks of watching Goseiger live. >___<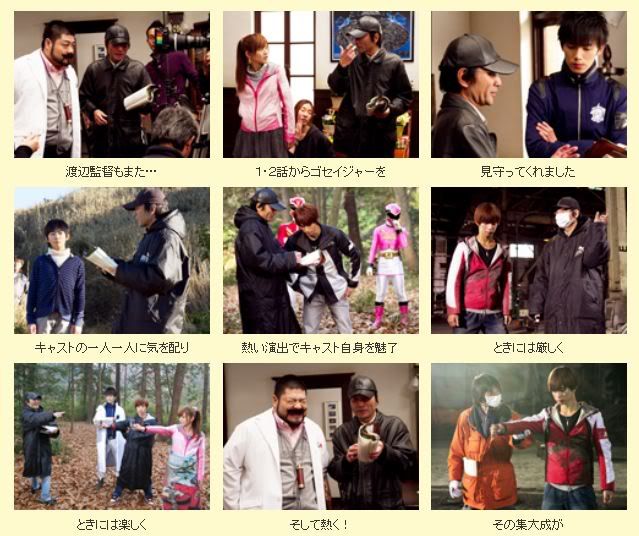 1. Director Watanabe is
2. From the first and second episode until now
3. Always watching over Goseiger
4. Dealing with each and every casts
5. So that the casts can show their own charms with passionate performances
6. Occasionally, he's strict
7. Occasionally, fun
8. And also, passionate!
9. Such collections are
1. In epic 48
2. Is included in Alata's punch
3. We'd realized
4. Because there are variations in the shooting place
5. The staffs as well as the casts
6. Their smiles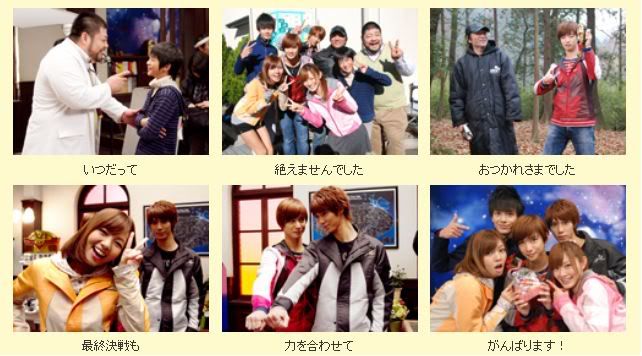 1. At any time
2. Was unable to stop
3. Otsukaresama deshita
4. For the last battle
5. Also continue to cooperate together
6. We'll do our best!
☆