Tensou Sentai Goseiger ☆ Go! Say! blog.
Goseiger is almost finish… It's kind of sad.
Chiba Yudai
Happy New Year everyone!
Goseiger is still continuing, until the last part, please continue to support us.
Well then, my aspiration is, until that day when I stop being called Alata by others, I hope to continues to be love as Alata.
This year also, yoroshiku onegaishimasu!!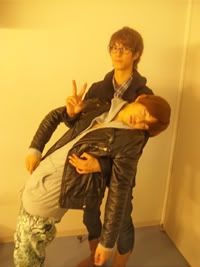 Happy New Year everyone!
This year is the year of the rabbit, it's my year!
Because of that, I hope to become an adult woman from outside to inside~!
I'll do my best to improve myself. laughs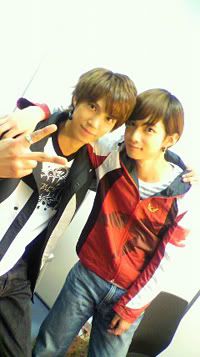 To everyone of the viewers!!
Happy New Year ♪
Tensou Sentai Goseiger will continues to struggle on.
We only have a bit more left, but until the last minute, I hope we'll get everyone to get excited, and give everyone a drama like their dream, please treat us well!
For my aspirations for 2011…
Hamao Kyouuke, finally will be 20 years old this year!!
My 2011 aspiration is for "Myself and my character to both become an adult"!
There are still many things about me that's childish (laughs)
I hope to absorb many things as I swiftly finish this year!!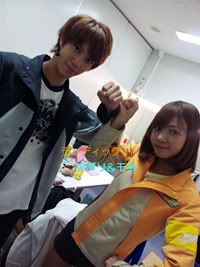 Everyone, Happy New Year.
I passed 2010 with Goseiger, where I'm able to meet many of you.
To also have these important meetings and personally experience various challenges for another year in 2011, that would be great.
Until the last minute, please continue to cheer for Goseiger!!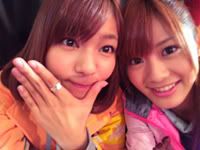 Everyone, Happy New Year.
There will only be 1 month left of Goseiger broadcast.
But, it's not yet finish.
Until then, I must do my best for the last spurt, and must not have any regrets as I play Hyde.
In order to see my growths in 2011, I want to put my greatest effort to progress on.
This year also, yoroshiku onegaishimasu.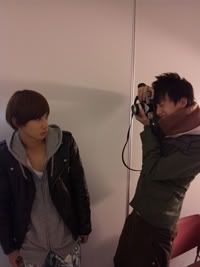 ☆