This week of Goseiger Making Of, taken from Toei's Goseiger official site.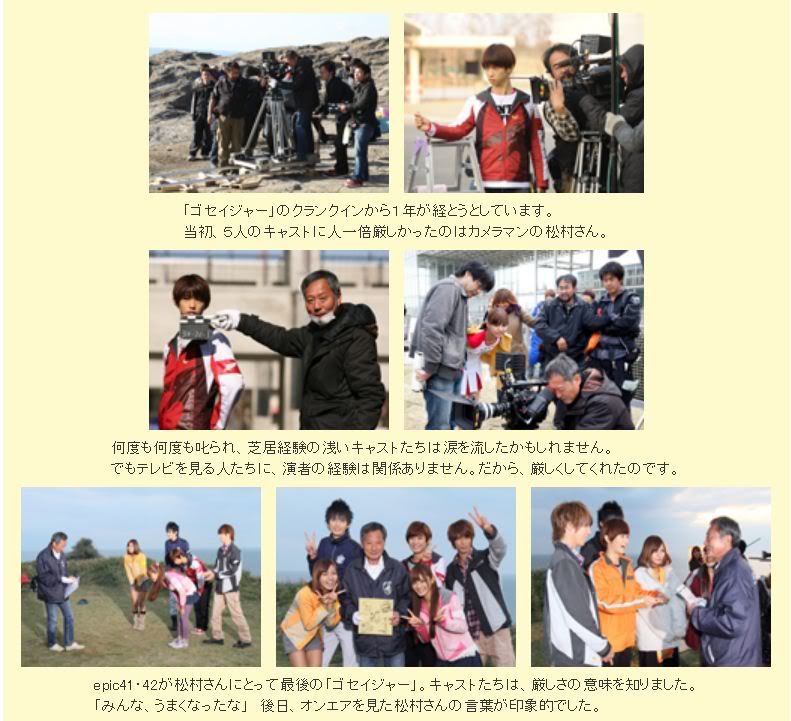 1. 1 year has passed since the filming of "Goseiger" start.
At first, the person who's the most strict of the 5 member casts is the cameraman, Matsumura-san.
2. Being scolded many time again and again, making the inexperienced casts shed their tears.
In order for the people who's watching television to not see that inexperience, that's why he was strict.
3. Epic 41-42 is the last time Matsumura-san film for "Goseiger". The casts understood why he was strict to them.
"Everyone, you've become good." After watching the show at a different day, Matsumura-san's word resonated.
☆