This week of Goseiger Making Of, taken from Toei's Goseiger official site.
The last making-of of the year. I'm really happy I got a chance to try translating them, because they are pretty funny. On the other hand, they also helps me finished my 1 translation a week New Year resolution for 2010, since they are relatively easy to do.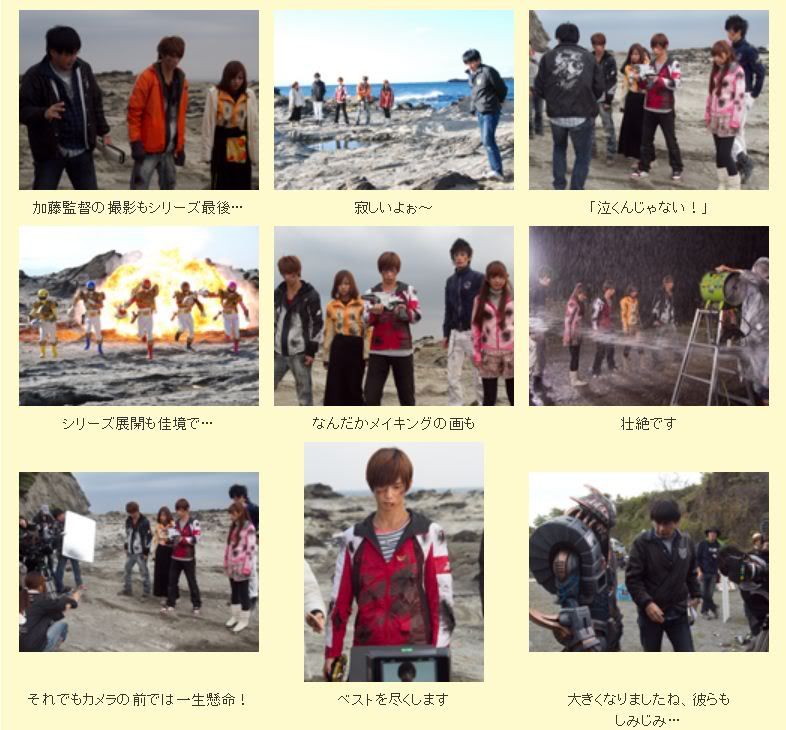 1. Director Kato is filming the series' ending…
2. He's strict~
3. "Don't cry!"
4. The development of the series is also at its climax…
5. Somehow, the pictures for the making become
6. Grand
7. Even so, in front of the camera, still doing their utmost effort!
8. Exhausting themselves to make it the best
9. They have grown, becoming more earnest…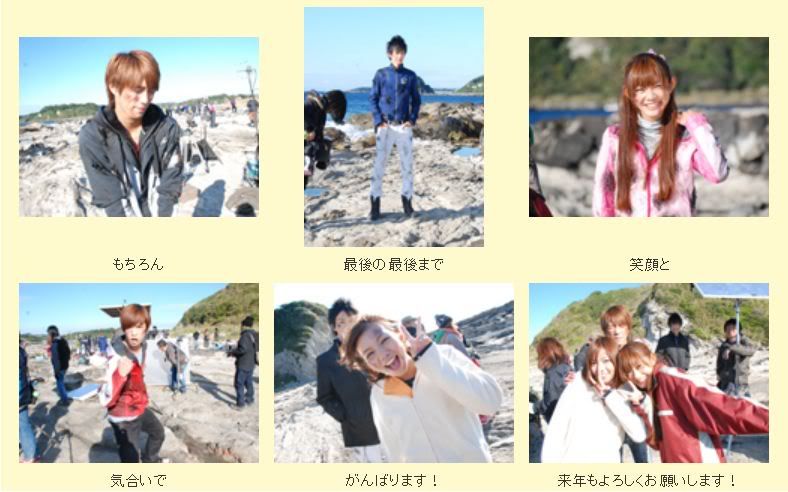 1. Of course
2. Until the last of the last
3. With smiling face
4. And fighting spirit
5. We'll do our best!
6. Next year also, please treat us well!
☆