This week of
Goseiger
Making Of, taken from
Toei's Goseiger official site
.
I've been sick this whole week, and I think it's going to continued on to the coming week, so sorry for my lack of update. D: I'm thinking of skipping translating the Go Say Blog for this time.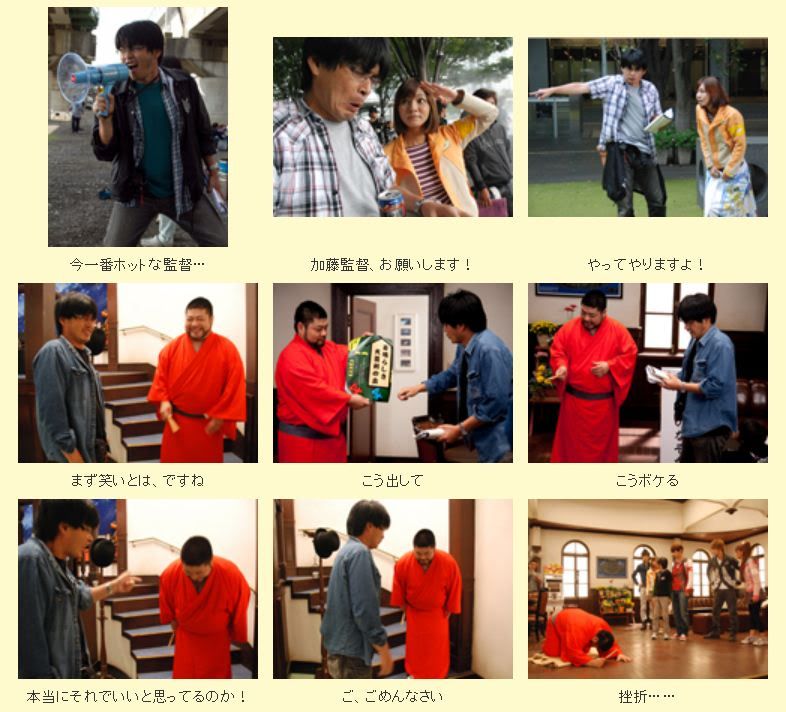 1. Currently, the number 1 hottest director...
2. Director Kato, would you please!
3. Let's do it!
4. First, for comedy
5. You reveal it like this
6. You act as the funny man like this (Hard to translate, you know what boke is right?)
7. Do you really think it's alright to do just that!
8. I'm, I'm sorry
9. Discouraged... ...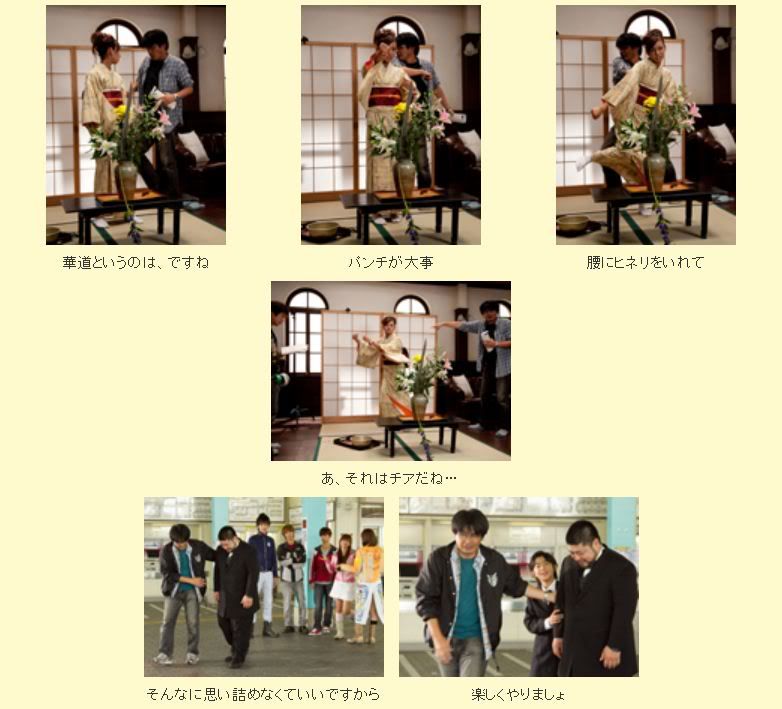 1. As for flower arrangement
2. It's important to have a punch
3. Let your lower back twist
4. Ah, that's a cheer...
5. It's not good to be worrying about it too much
6. So let's have fun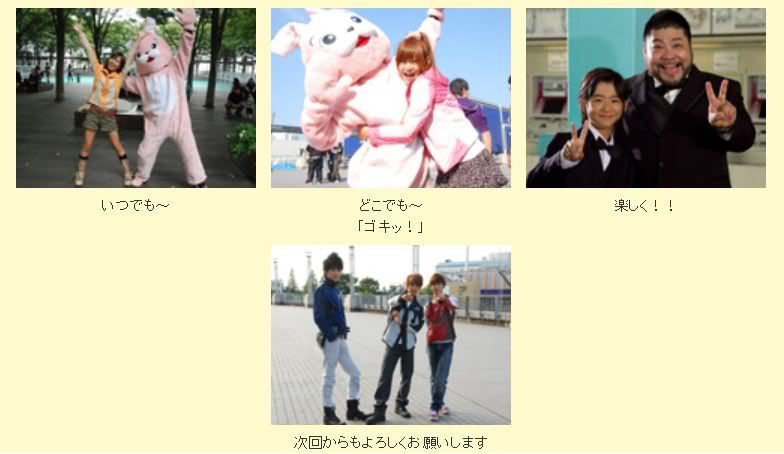 1. Any time~
2. Any where~
"Goki!"
3. Have fun!!
4. Please also look forward to next time

☆