This week of
Goseiger
Making Of, taken from
Toei's Goseiger official site
.
Didn't have that much time any more to translate anything long. (_ _|||) That's why all I've been doing is the short Goseiger stuffs. I apologized!
I actually have a
tumblr
where I post my drama screen caps and random stuffs sporadically. If you want to follow, please do! ( ̄▽ ̄)ノ

1. "Director, I'm worried!"
2. "What is it?"
3. "Do I really have to run?"
4. "Don't give up! Look forward!"
5. "Okay!"
6. "Go forward!"




1. To~!
2. Basha~n!
3. Rush forward!
4. Unleash!!
5. It looks just like it! (a joke, I'm guessing, a pun on all the "-da se")
6. "That's right! Now is the time"
7. "Running toward the future!"
8. "My leg, my leg..."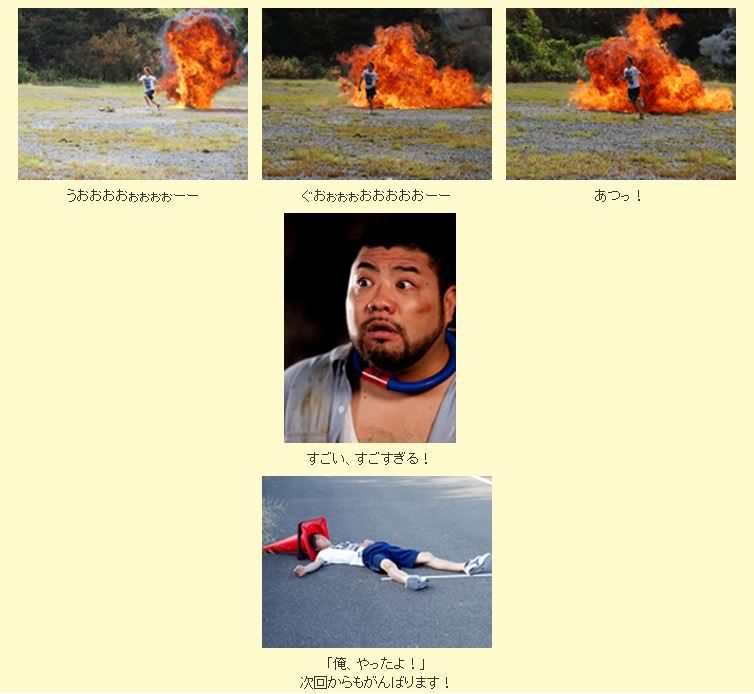 1. Uwaaaaaaah~~
2. Gaaaaaaahhhhhh~~
3. HOT!
4. Amazing, it's too amazing!
5. "I did it!"
We'll also do my best next time!


☆★☆
Epic 37 Preview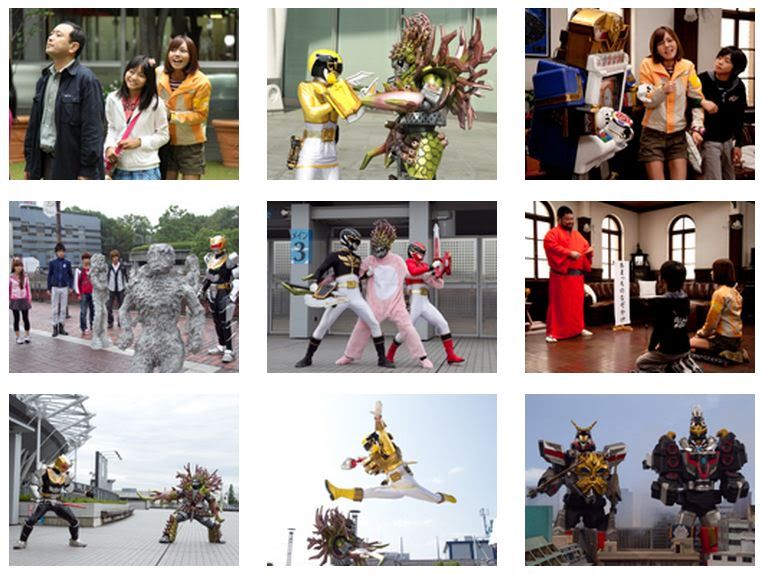 Excited Moune



Moune's focus episode! :D

☆★☆


Tensou Sentai Goseiger vs Shinkenger: Epic on Ginmaku
As usual, it'll be a crossover of characters from Goseiger and Shinkenger.
Cast: Chiba Yudai, Sato Rika, Hamao Kyosuke, Niwa Mikiho, Ono Kento, Matsuzaka Tori, Aiba Hiroki, Takanashi Rin, Morita Suzuka, Soma Keisuke

☆