A lot of things seems to happened this past week.
First is, on September 14,
Morning Musume
's leader,
Takahashi Ai
-chan's birthday. On that day, she turned 24 years old. Even so, she's still retains her youthful looks as well as her unique and humble personality.
I am Ai
". Of course, she blog about her days in few short sentences, but the best things about her blog are the artistic pictures, as you can see for yourself.
S-N-I-P-E-R-san graciously translated
her blog
to English for every fan to read. Do visit!
This is great news. Since after H!P television shows got cancel, I slowly loosen myself from the H!P world. Though I do visit H!O once a while to skim through Aichan's forum thread, I really didn't bother much about Morning Musume as a whole. But now that Aichan got her own blog, I think it's a smart move for MM to reach out to the fans again in a different form. The only problem is that... her blog entries doesn't allow replies. :<
☆
On another big happy news...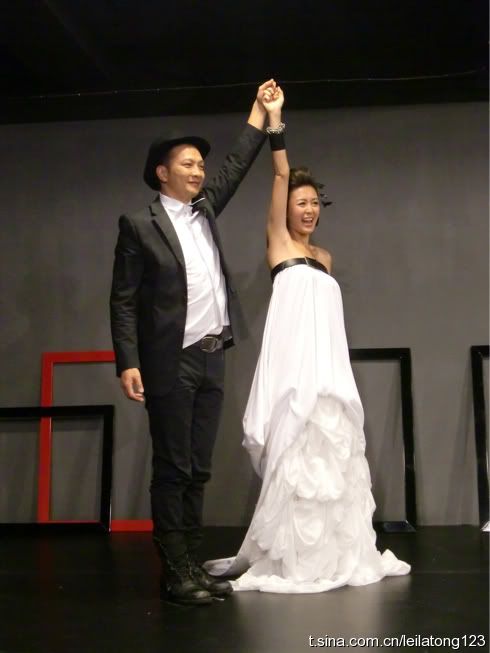 On September 10, my favorite Hong Kong actress,
Leila Tong
, announced on her weibo (Chinese equivalent of Twitter) that she's
getting married
in November with stage director Desmond Tang Wai Kit.
If you know Leila, you know that she's almost as clean as a board and there are not much romantic rumors going on around her. That's why, when the news of her 3 years dating with her current fiance and living together is finally out, everyone (including me) was shocked. But I'm really happy for her. She's experiencing a new stage in her life, and if she's happy, I'm happy. I never want her to stop acting, so as long as her works are continuously coming out, I will definitely watch them!
On the other hand, I guess I'm a bit disappoint that with
Raymond Lam
's current status in TVB, Leila and Raymond probably won't get a chance to collaborate together again. I love "
The Last Breakthrough
", and I think that really created a strong foundation for the Raymond/Leila couple for me... They had the best chemistry in all of Leila/someone else mix up. ;___; Curse
TVB
and their continuous promotion of Miss/Mr HK. =__=;;
Oh well, hopefully, in the future.... I'll be able to see them again. :<
☆