After much brooding and wanting, I finally decided to tighten my wallet and bought some Little DJ stuffs that I'd been wanting for a long time. And look at what arrived on Monday. :D
Little DJ
manga
, official
photo book
, and
book
! :D
Initially, I only wanted the manga and the book, but since I didn't want to pay the shipping from YESASIA, I decided to add the official photo book. It turned out that the official photo book is my favorite purchase from the 3 items. ^__^;; But the official photo book was smaller than I'd thought, I'm usually used to art book sizes, so I thought it was going to that size, but it was really small. The manga is normal takubon size, and the book is really small and cute. <3
I just skimmed a bit of the manga, and there are a few changes from the manga and the movie. I haven't look at the book (the surplus of kanji kinda scared me), so I don't know the differences between the manga, movie, and book. But... looking at the pictures made me so happy. They have a lot of really nice pictures of
Kamiki Ryunosuke
and
Fukuda Mayuko
!!!
Some pictures from the official photo book. I took it with my phone camera, and my hand tends to shake so the pictures didn't come out as clear as I'd like. Sorry. It's so nice and pretty, I don't think I'll ever scan it. But there are some pretty nice scans around on the web (if you find it, tell me!), and you can also purchased one for yourself! >:3 You won't be disappoint. :)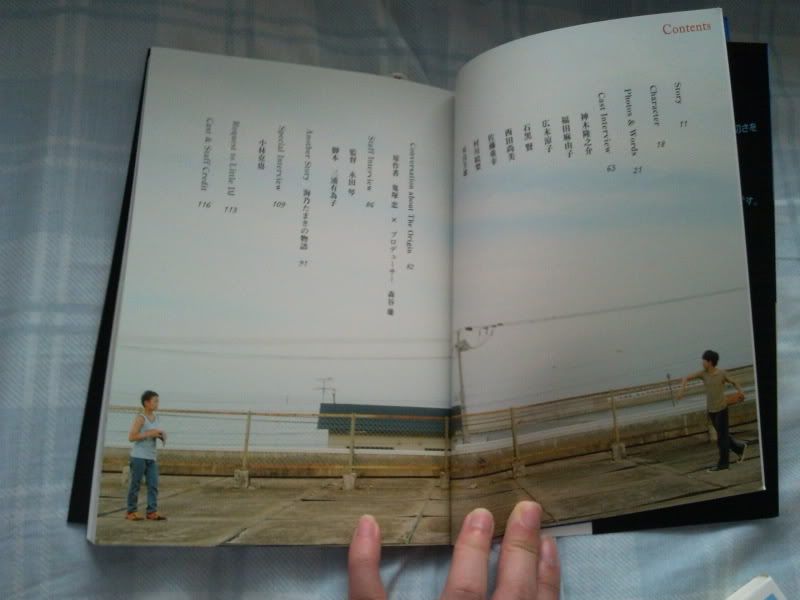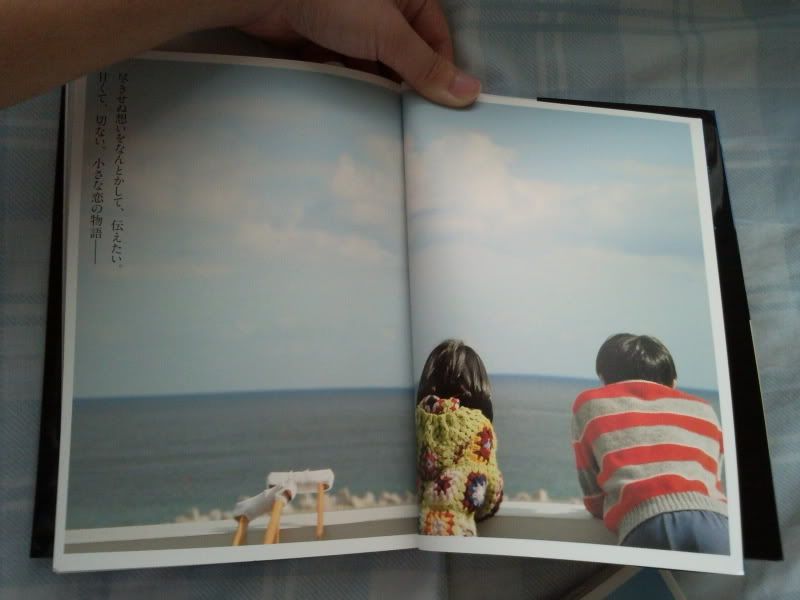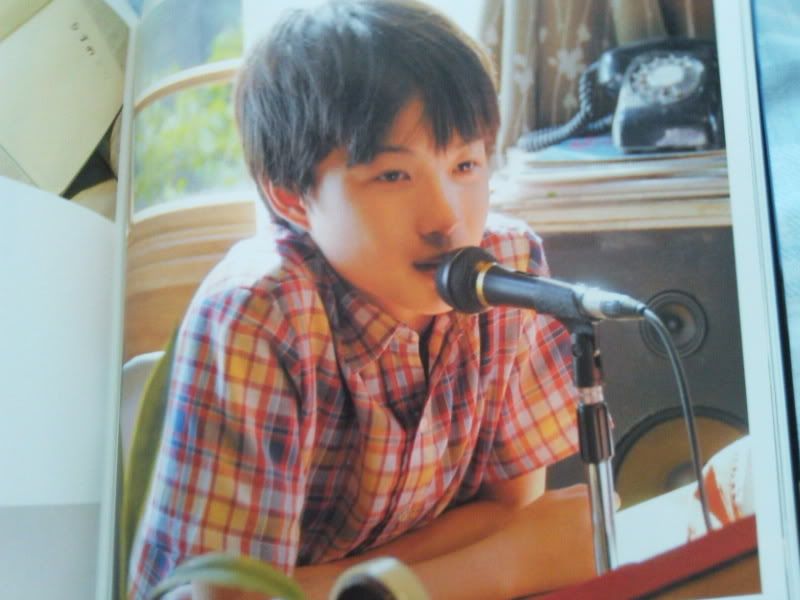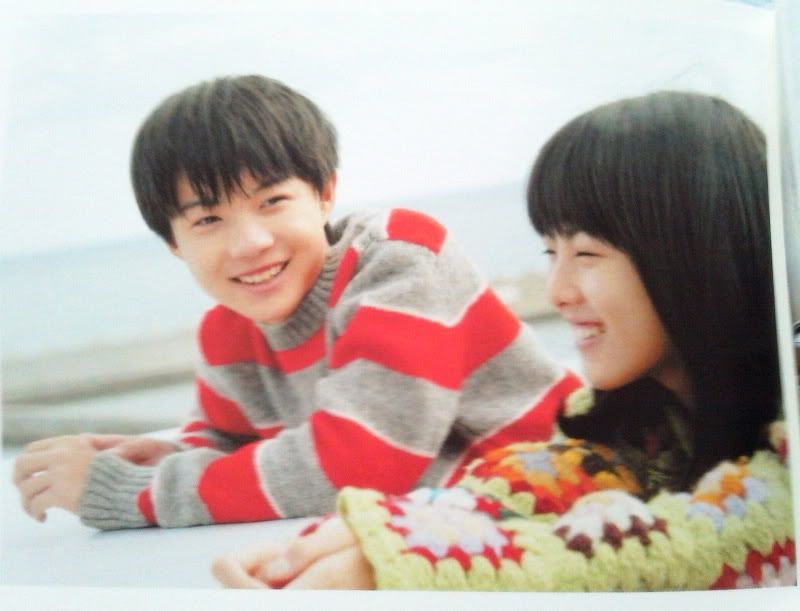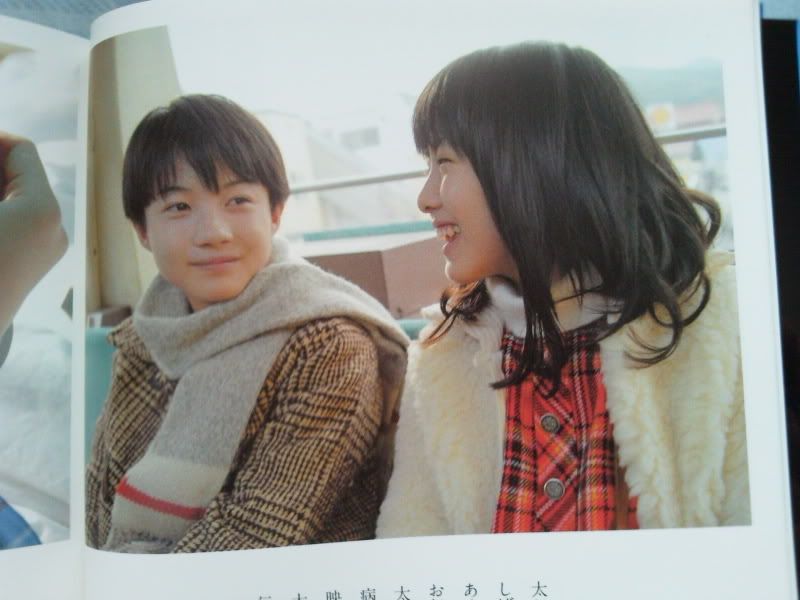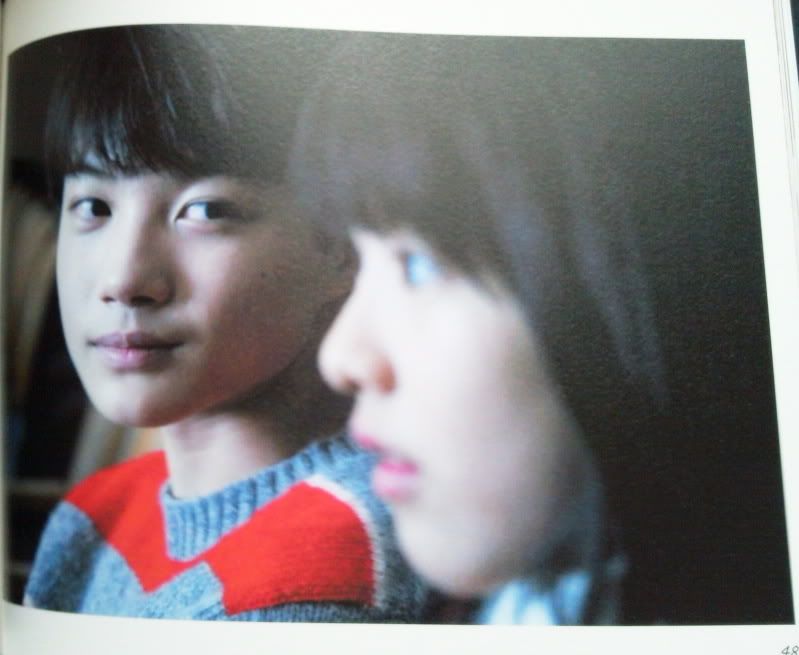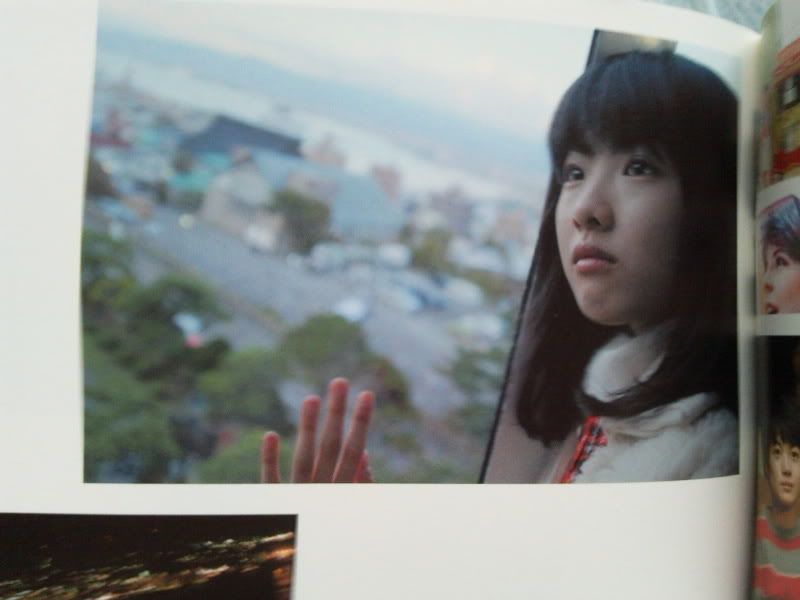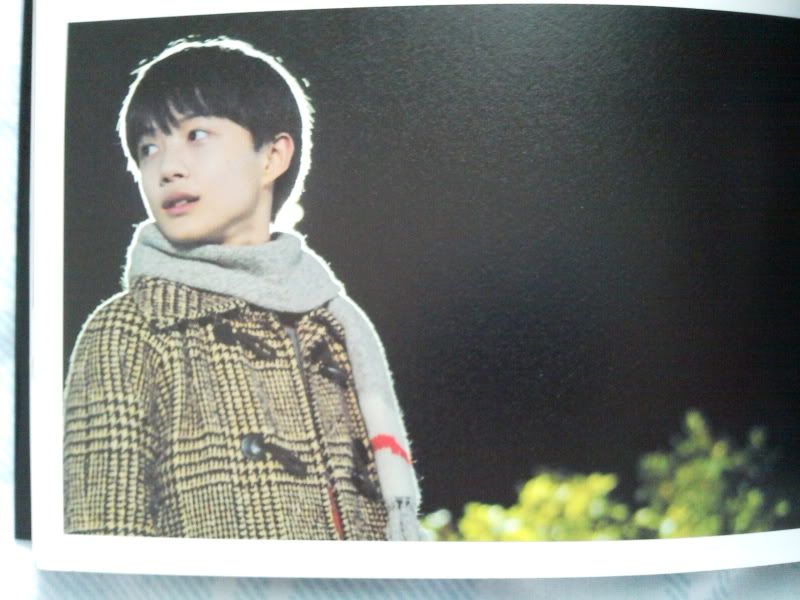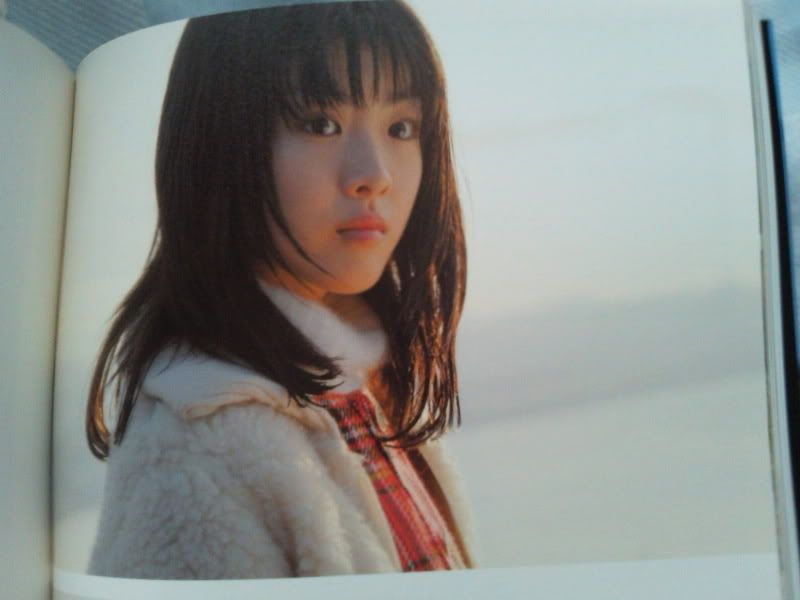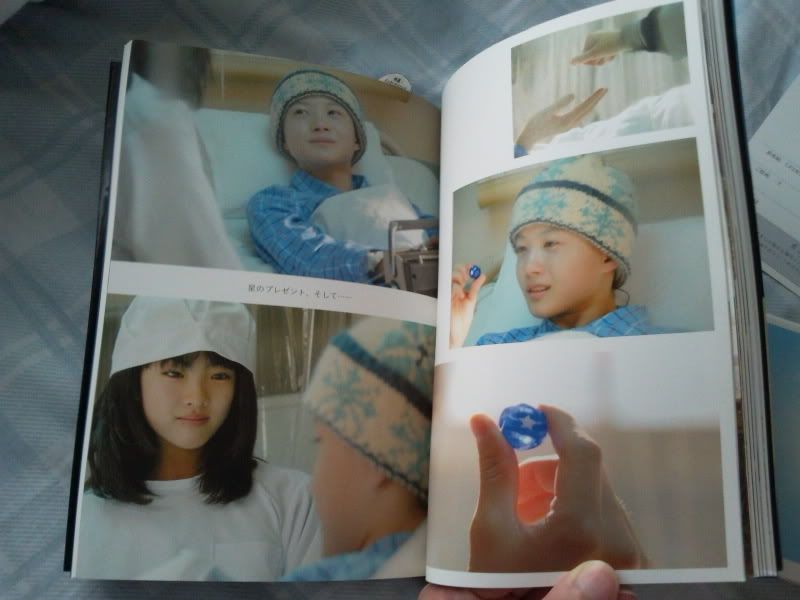 My favorite photos are the ones where Tarou (Kamiki Ryunosuke) is gently watching over Tamaki (Fukuda Mayuko). <3 They are so cute! Especially, the hospital scenes. X3
And at the end, they have interviews of the casts, director, and author.... :DD If I have time, I'll think about translating it.