Continue with this week
Tensou Sentai Goseiger
Making Of. :) Taken from
TVAsahi Goseiger
website.

P1. With the arrival of the new enemy, Yuumajuu...
P2. The numbers of victims increased.
P3. They appeared unexpectedly!
P4. With the Amachi being careless...
P5. Become tied up in bandages~
P6. And be reduced to this!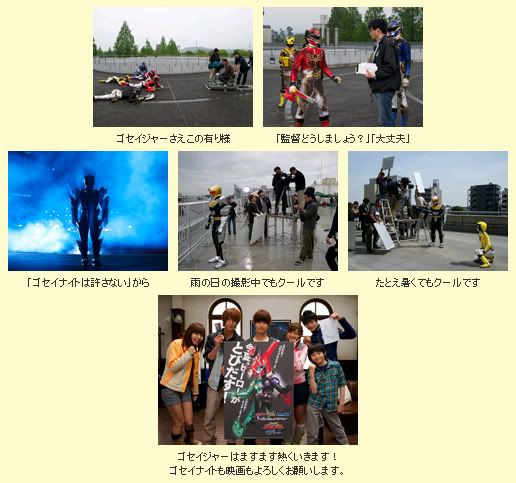 P1. Even when the Goseiger is in this condition
P2. "Director, what should I do?" "It's alright!"
P3. Because "GoseiKnight won't allow it"
P4. Cool on rainy days at the filming site
P5. Still cool even when it's hot
P6. Goseiger increasingly becoming more mature!
With GoseiKnight and also the movie, yoroshiku onegaishimasu

(please treat us well)

.