Because I felt like I owed Kamiki something for his birthday, I think I'll start translating some of his stuffs, that I'd been wanting to do for a long time, from now on, or at least until I either run out of things or feel tired. Lol.
We'll start it off with a short blog post. :3
Taken from
Travois Room
. Written on January 5, 2010.
Teepee Outdoor Design is part of RONIN Sunglasses agency in the Saitama area.
For this RONIN, there's a young actor that's helps support it.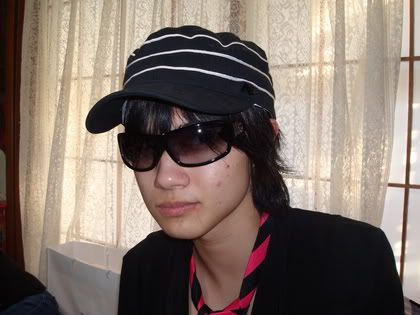 ■
Young actor
■
Kamiki Ryunosuke
Even though this "Kamiki Ryunosuke" is called a prodigy child actor, I think he became an adult because he's already a first year high school student... was heard from the neighborhood lady's conversations. I think the first time he visit this firm was when he was in 5th or 6th grades of elementary school, but with the time quickly passing, it's like he became a different person.
This year too, we will be looking forward to his activities!
Everyone, please also support him ♪
Amuse's Site
http://www.amuse.co.jp/artist/kamiki_ryunosuke/
------------
- Teepee Outdoor Design is a RONIN Sunglasses dealer in Saitama prefecture.
- It seems like Kamiki Ryunosuke is the nephew of the owner there, according to this
RONIN's blog
.