From
zakzak
.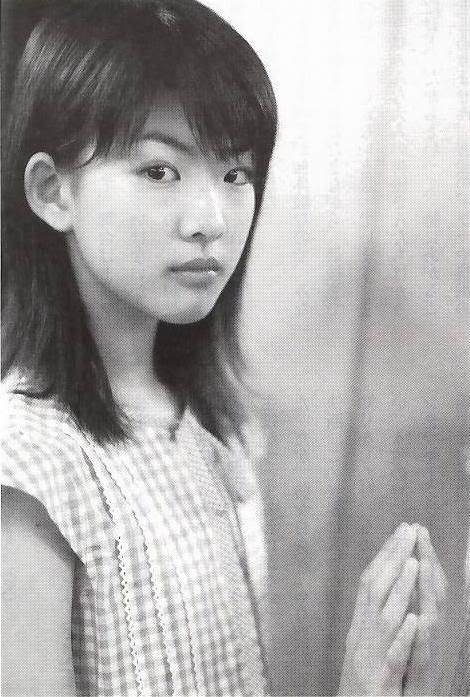 Actress, Fukuda Mayuko (15), acting as voice actress for last year's screening of the anime movie "Maimai Shinko to Sennen no Mahou" (Maimai Miracles) received the Audience award in France's "20th Cine-Junior Film Festival" and in Belgium's "29th Brussels Animation Film Festival".
--------------
- The article pointed Mayuko out, but I'm not entirely sure if it's just her or the movie itself. Though either would still be fabulous news. :D
- I like it! Short but sweet. XP
- All the waiting was not for nothing. Congrats to the staffs and Mayuko for their job in Maimai Shinko. :)
----------------------
edit: Sniped from
AnimeNewsNetwork
.
"February 3-16's Festival Ciné Junior focused on unreleased animation, documentaries, and shorts for children from 3 to 15 years of age. A fifth-grade class from Vitry-sur-Seine gave Mai Mai Miracle a Young Juries Prize in the Feature Competition category.
Mai Mai Miracle won the Audience Award for the Best Animated Feature for adults at Anima, which ran from February 12 to 20. It also won the BETV Award for Best Animated Feature at the same festival.
Mai Mai Miracle will run at the New York International Children's Film Festival on March 6 and at the Taiwan International Children's Film Festival next month as the opening film."
-------------------
On another news, though I didn't save the source, there was news that due to the popularity of the Korean's movie version Japan is going to make its own
Byakuyako
movie. Byakuyako is based on a popular book. In 2006, there was a drama with Yamada Takayuki, Ayase Haruka as the main cast. Fukuda Mayuko was the younger version of Ayase's character (Yukiho). The cast haven't been decided yet.
I'll look forward to it.